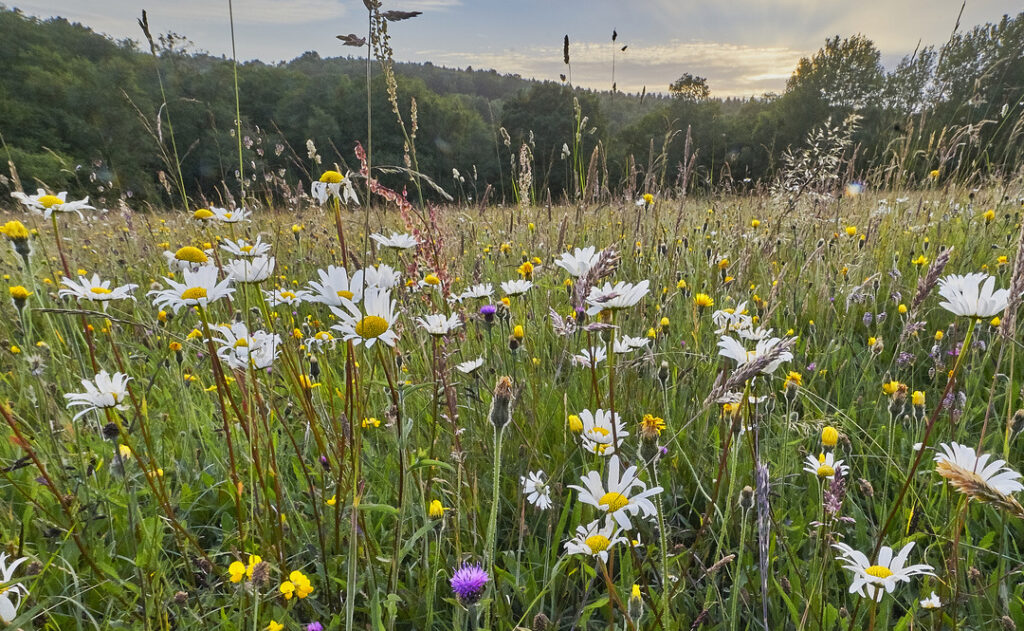 By Caroline Sharp and Ella Ceraulo
The personal care industry relies on the natural world to provide the raw materials needed to develop innovative, new products. However, the over-exploitation of natural resources continues to have a huge negative impact on the environment, threatening access to these natural ingredients for future generations.
Until now, much discussion in the personal care industry has been centred around carbon neutrality and energy efficiency. But there is more to consider. Biodiversity is a crucial feature of the natural environment, and preserving it is essential in ensuring that life on Earth can be sustained. As such, it is vital to consider when evaluating the environmental impact of industry practices on our ecosystems.
So, what can the personal care industry do to protect biodiversity for future generations? To find out, let's take a closer look at how the industry is tackling this important issue.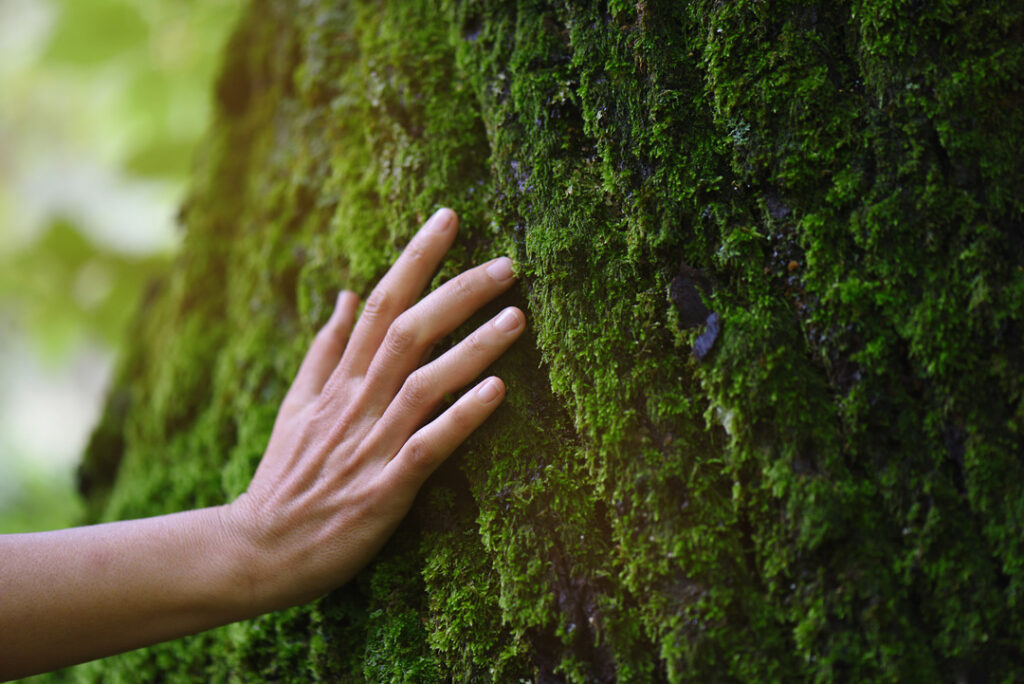 Biodiversity: a growing issue
In recent years, the issue of biodiversity has drawn greater attention worldwide.¹ In July this year, the European Parliament passed the nature restoration law, which aims to protect biodiversity and promote a healthy relationship between nature and human activity.²
As defined by the UN Convention on Biological Diversity, the term biodiversity describes the diversity of life on multiple levels of biological organisation.³ This includes the diversity of species and ecosystems, as well as genetic diversity within species and populations.
Human influence is driving the loss of species and destabilising ecosystems. According to the European Environment Agency, 81% of the world's ecosystems are now in 'bad' or 'poor' condition.⁴ And in the personal care industry, biodiversity loss has primarily been driven by the need for raw materials, resulting in:
Over-exploitation of natural resources and ecosystems
The depletion of natural habitats through deforestation and unsustainable farming has damaged soil quality. This has resulted in increased soil erosion, diminished food production, and an increased risk of flooding.⁵,⁶,⁷
Plastic contamination
It is estimated that there is now up to 23 times as much plastic in our soils as in our oceans.⁴ In addition to changing soil structure, research indicates that the presence of microplastics in soil affects its physico-chemical properties, nutrient mobility, and microbial activities, impacting the biodegradation process and enabling the leaching of additives from soils into both the environment and the human body.⁵
Air pollution and its effects on natural habitats
Research indicates that increased atmospheric CO2 reduces protein concentration in plants, meaning that the nutritional intake of herbivores is likely to decrease.⁸ Research also suggests that soil moisture and runoff will increase, changing the hydrological cycle of entire ecosystems.⁸
Water scarcity and wastewater
Water scarcity is a growing problem, with Unicef estimating that half the world's population could be living in areas facing water scarcity by 2025.⁹ In the personal care industry, water waste is a significant issue; industrial wastewater is a common by-product of commercial activity, and personal care products are frequently loaded into wastewater systems, releasing biologically active and inactive ingredients into the environment. ¹⁰ This has been shown to adversely affect humans, as well as wildlife and marine life.¹¹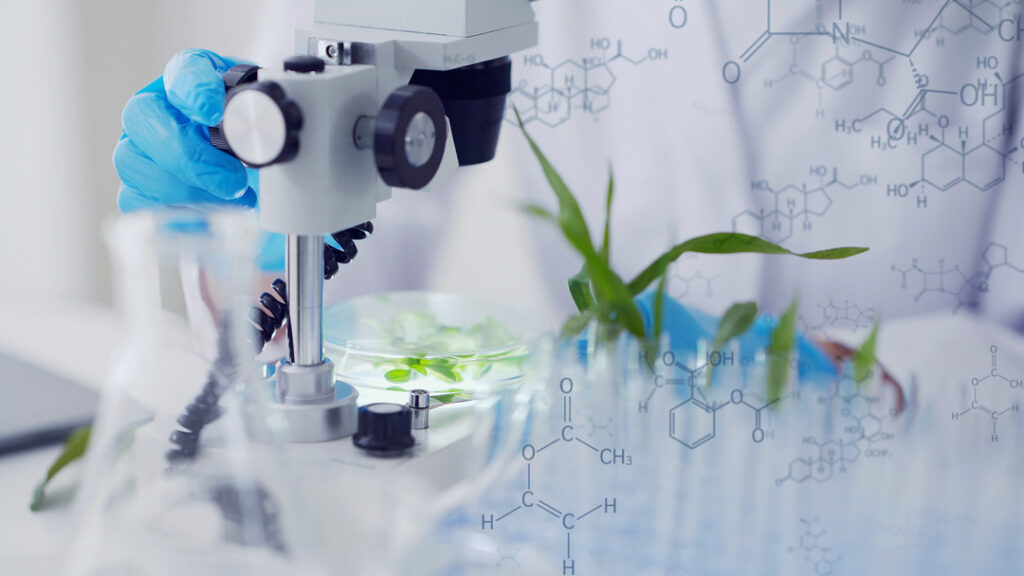 Why does this matter to the personal care industry?
In the personal care sector, many cosmetic products contain ingredients derived from plants, including essential oils, pigments, and surfactants.³ Safeguarding ecosystems means ensuring the future availability of a wide range of natural products.
Therefore, as human interference with nature continues to threaten access to natural materials, biodiversity is increasingly becoming a strategic issue for the industry. In 2020, the Union for Ethical BioTrade (UEBT) found that over 70% of consumers suggested that their trust in a brand is higher when the brand's commitment to ethical sourcing and biodiversity has been independently verified.¹²
With pressure mounting and governments and regulatory bodies implementing new legislation – for example, this year's EU Nature Restoration Law – companies in the industry must show greater accountability for their practises in order to secure consumer interest.²
Safeguarding biodiversity across the supply chain
In recent years, a number of certifications and standards have been introduced to safeguard biodiversity within personal care. The demand for these certified products is increasing, reflecting heightened awareness of biodiversity among consumers.
One such example is the COSMOS Standard, which is awarded to British beauty brands that implement measures to protect biodiversity in their supply chain.¹³ Additionally, internationally recognised associations such as the UEBT promote biodiversity and set good practices for how companies and suppliers can ethically source speciality ingredients.¹⁴
The EcoBeautyScore Consortium is a further example of how collaboration among key industry players is leading to meaningful change.¹⁵ Formed by 36 cosmetics and personal care companies and professional associations, it has developed an environmental scoring system to help consumers make more sustainable buying decisions.¹⁵ By aiming to achieve these standards, personal care companies can improve brand transparency and accountability, and build consumer trust.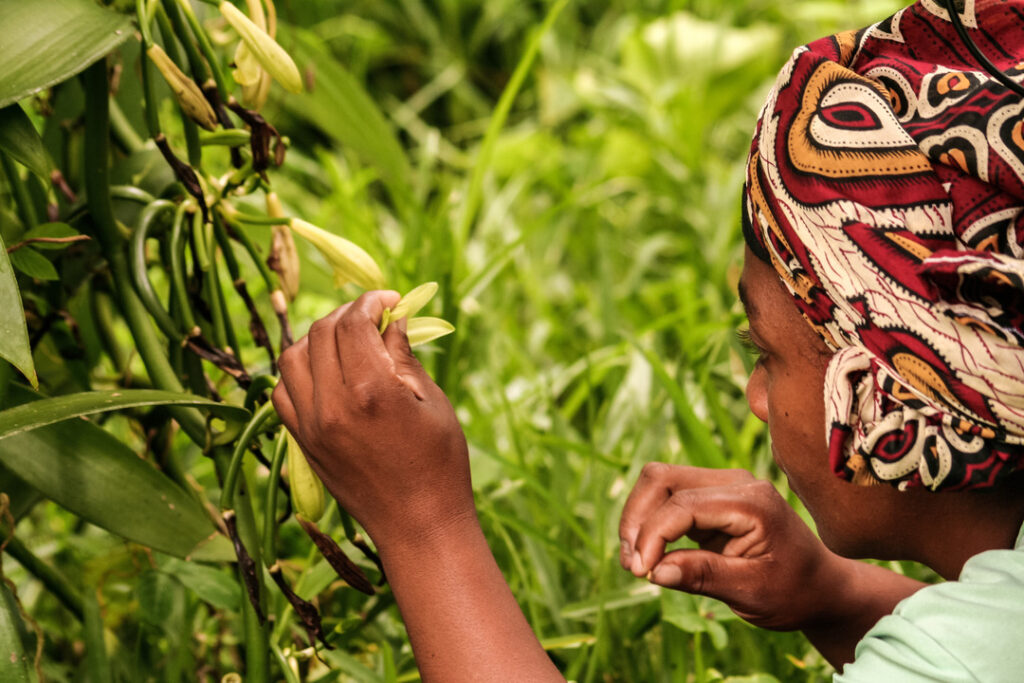 Empowering communities
Introducing measures to protect biodiversity can, if done well, generate income and provide a financial incentive to further biodiversity preservation. But to achieve this, it is vital that personal care companies partner with indigenous peoples and local communities.¹,¹⁶ Promoting local development projects ensures that communities are economically supported, and their livelihoods protected.
Moreover, working closely with local communities protects traditional practices held within indigenous communities. Preserving traditional knowledge has been defined as a goal by the UN Biodiversity Convention, and involving small-scale farmers and gatherers supports wellbeing within communities, ultimately enabling the collection of high-quality natural products for generations to come.³
Future innovations 
Scientific innovations offer further potential to create new products while minimising the depletion of natural resources. Techniques such as agronomy – the science of crop production and soil management – enable plants to be grown in spaces other than open fields, reducing the demand for new land and minimising soil erosion.¹⁷ Similarly, aeroponics allows plants to be grown without soil, reducing dependence on soil-based crop production. Cell culture methods also allow plant-based ingredients to be obtained from fewer natural resources.¹⁷
Alternatively, there are ways to promote soil health, such as crop rotations, bringing more trees onto farmland, increasing animal and plant matter that is returned to the soil, and improving soil monitoring.¹⁷
One example where innovations in biotech have had a positive impact is in the production of hyaluronic acid, a substance used widely in personal care formulations due to its moisturising and anti-ageing properties.¹⁸ Originally extracted from rooster combs, hyaluronic acid is now produced at scale using fermentation, resulting in reduced environmental pollution, superior yields and a higher purity product.¹⁹
Cornelius works with companies specialising in these exciting areas of development. Cornelius' partner SILAB provides an ethical and responsible sourcing system for its natural ingredients and maintains a 100% traceable supply chain.²⁰ Using its biotechnology expertise, SILAB also develops natural active materials in the lab, reducing dependence on soil-based growth.²⁰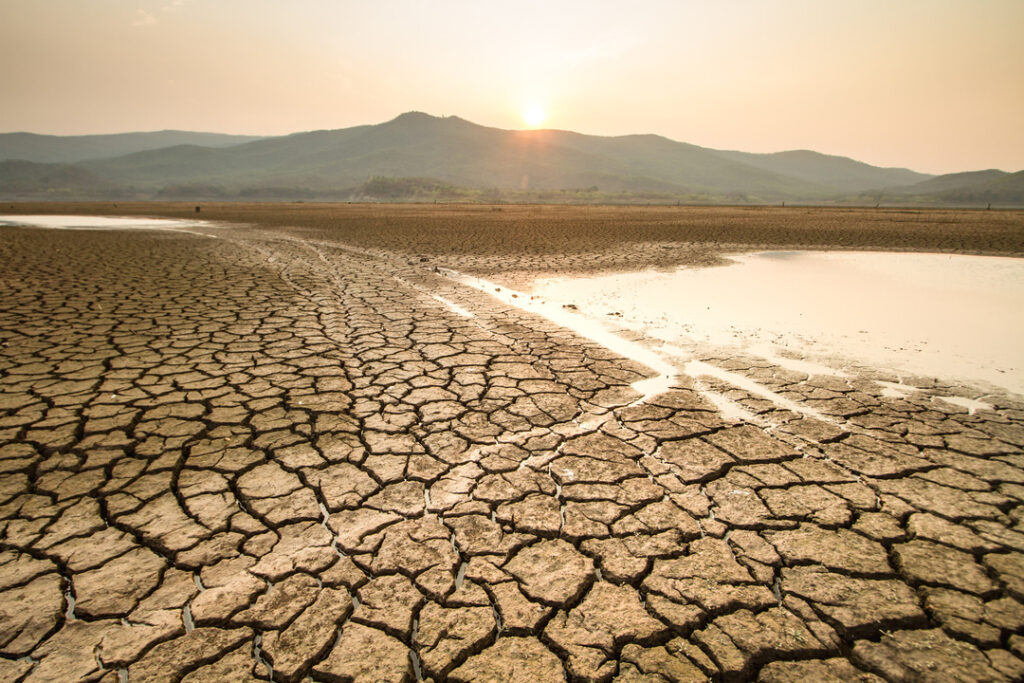 What is Cornelius doing to safeguard biodiversity?
At Cornelius, protecting biodiversity is a key concern, and we seek to implement sustainable practices within our supply chains wherever possible. We work with companies playing a key role in biotech innovation and also those that implement sustainable sourcing practices. Cornelius' partner Olvea promotes regenerative farming and works closely with local populations to secure higher incomes and safeguard biodiversity through the development of traditional knowledge.²¹
However, our commitment to safeguarding biodiversity in our supply chain also goes beyond personal care. Cornelius' partner Diamantino promotes the sustainable harvesting of pine resin for road markings and adhesives, ensuring that the trees are kept alive and healthy over long periods. Meanwhile, our partner Nielsen-Massey promotes ethical curing and farming methods during the production of its vanilla flavourings.
Additionally, our E-team ensures that Cornelius' portfolios – personal care, health and nutrition, and performance chemicals – align with our future policies regarding environmental issues. We offer a whole range of COSMOS-certified materials across our personal care portfolio, providing innovative, sustainably sourced ingredients to customers. Meanwhile, in 2022 we launched our waterless kit, which demonstrated how our customers could leverage ingredients to minimise water waste during product formulation. Our Reduce, Reuse and Upcycle kit also features cosmetics that have been formulated to limit the use of precious resources and reduce overall waste, paving the way forward for innovative, sustainable personal care products.
Looking to the future
It is clear that protecting biodiversity is a formidable challenge. But the personal care industry has an opportunity to positively influence the protection of biodiversity in the industry through ethical practices. By integrating biodiversity and social impact into their key values, personal care companies can demonstrate their commitment to the planet and preserve its ecosystems.
At Cornelius, we believe that implementing sustainability measures now will lay the foundation for new, more innovative formulations and technologies in the future. We are therefore committed to working with our partners to ensure that our supply chains are as sustainable as possible, enabling access to natural ingredients while maintaining our commitment to protect the planet.
References