"At Cornelius, we see our position in society, our communities, and the world as an opportunity. An opportunity to benefit employees, global communities, and the environment around us. By enabling our employees to be engaged in activities beyond the mere operational, and helping to benefit others, we continue to attract and retain top talent who share these values, and share our motivation for helping others and contributing to the wider communities around us.
Through our work on reducing our environmental impact, we help to make our planet more sustainable for both ourselves and future generations. By fully engaging with our employees, we are able to help shape careers to the benefit of the company and themselves.
In summary we create a 'One Cornelius' ethos, share a vision of being a truly sustainable business, and have the satisfaction that as a team, we have truly made a difference. At Cornelius our social and environmental responsibilities are at the heart of both our vision and strategy as well as our every day thinking."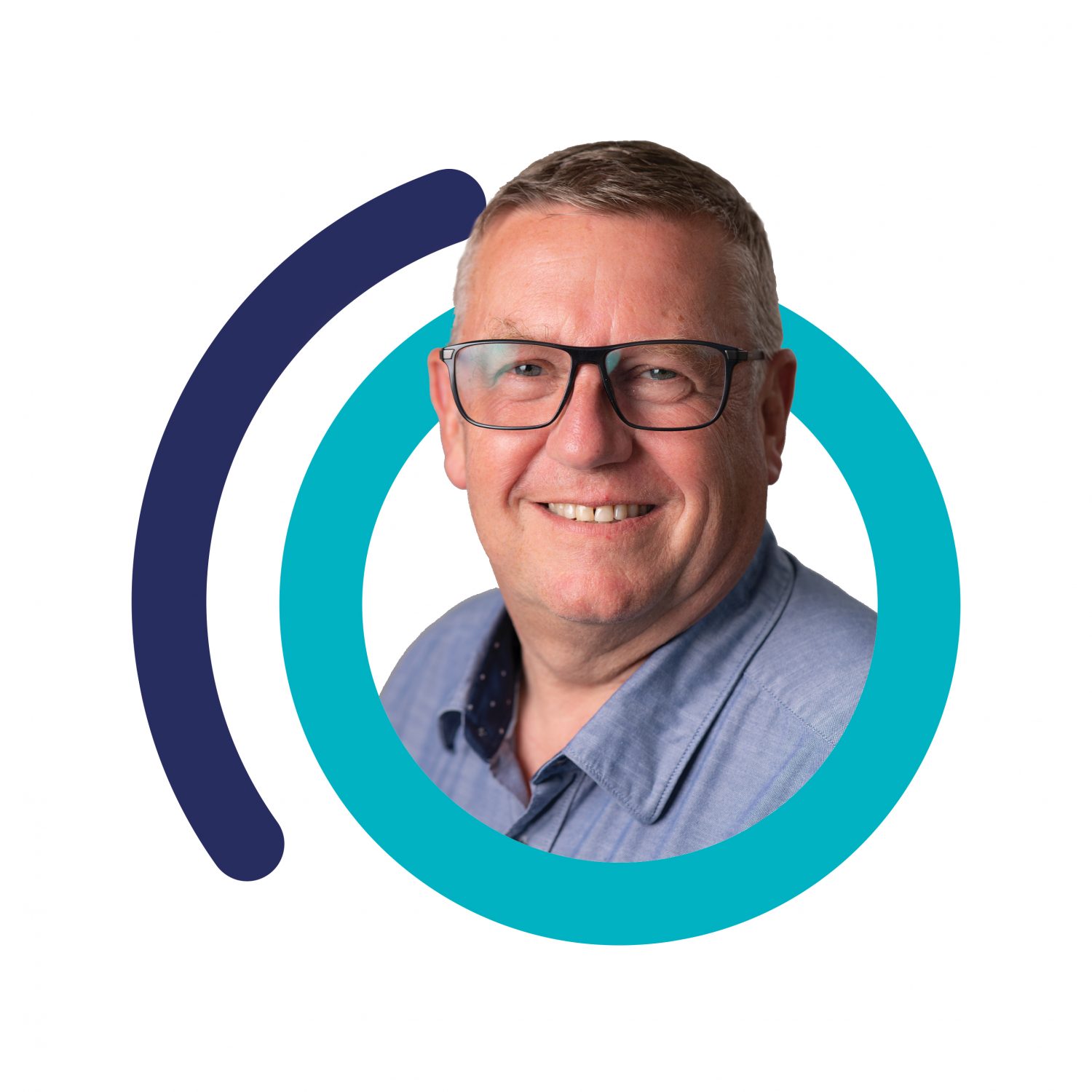 Message from Chairman,
Dr. Neville Prior
Learn more about our ESG commitments here: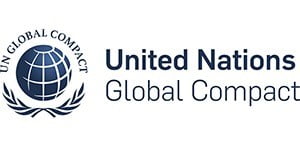 UN Global Compact
The UN Global Compact (UNGC) is the world's largest corporate sustainability initiative, and we are proud to say that we are one of the handful of businesses in the chemical sector who have an active membership in the U.K.
Derived from core United Nations (UN) conventions and declarations, to join the UNGC, we have pledged a principle-based integrated approach to address the UN development goals, which are guided by four core principles: Human Rights, Labour, Enviornment, and Anti-Corruption. Read more on the UNCG here.

ISO 9001:2015
ISO 9001 is the international Standard for Quality Management. It is part of the ISO 9000 family of Quality Management Standards and is used by over 1 million businesses today.
This accreditation delivers a system of continual improvement that is governed by our customers' needs, resulting in cost savings, improved efficiencies and greater consistency of service.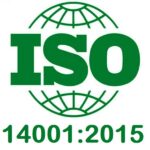 ISO 14001:2015
The ISO 14001 standard provides us with an internationally recognised framework for creating up an environmental management system (EMS).
We use this standard to underline our efforts toward waste reduction, improved resource efficiency, and minimising our waste management costs.
Delivering the difference in
Environment
Social
Governance
Sustainability
Health & Safety
Ethical Trading
Community
Workplace
Environmental
In 2021 we began the creation of our internal Environmental Team ("E-Team"), which has the remit to measure and help drive our activities to minimise our impact on the environment.
The aim of our E-Team is to find, understand, and measure the environmental impact of our activities in a consistent and routine manner, starting with Scope 1, 2, and 3 Emissions.
The end goal of our E-Team is to eliminate, reduce, or offset our CO2 emissions. Our CEO, Phillip Gibbons, provides overall sponsorship for this focus, and ensures that we as a business are committed to investing in the right way to help negate our impact.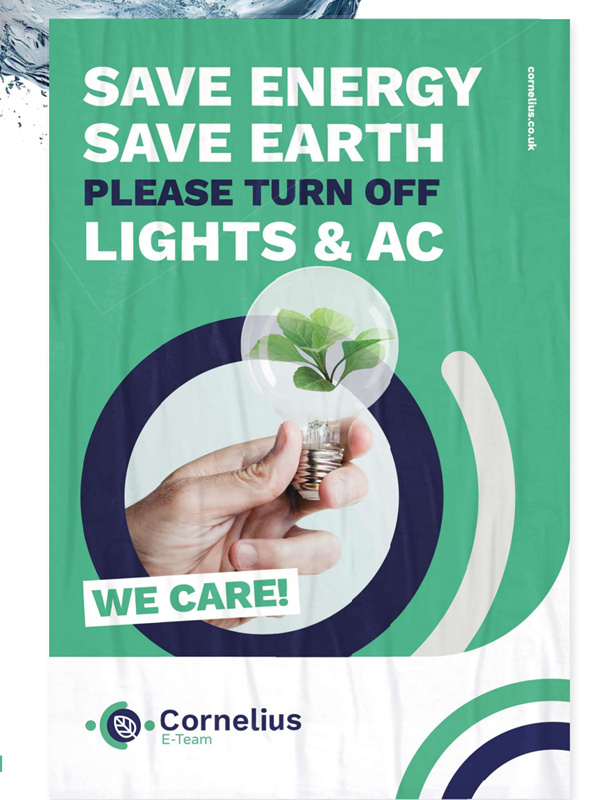 Social: The Cornelius Giving Fund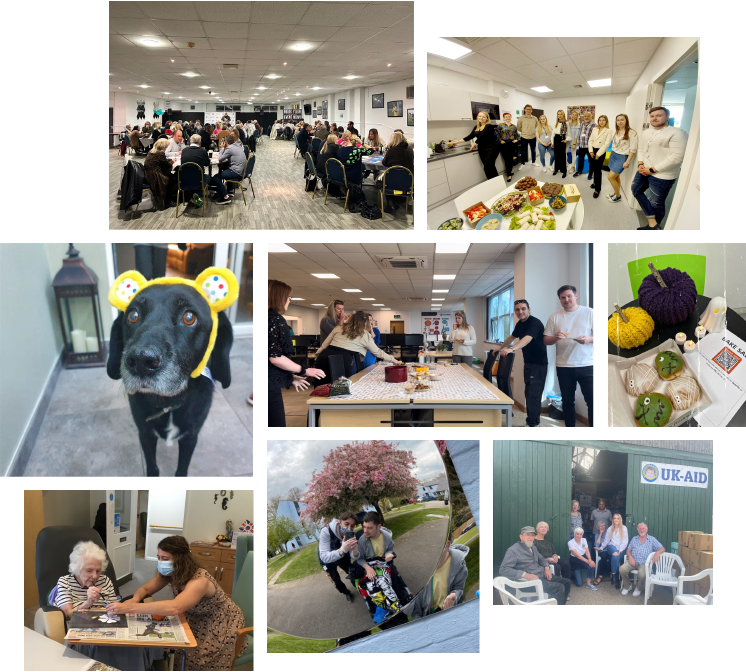 Aligned with our focus on Environmental, Social, and Governance (ESG) matters, we recognise our personal responsibility to make a positive impact in the world.
Led by our employees, our Giving Fund is a voluntary initiative that seeks to complement charitable giving by the company, build employee engagement, generate teamwork and have some fun!
From marathons, colour runs and bake sales to evening quizzes and football matches, the Cornelius team has a calendar of events throughout the year to raise much needed money for its dedicated charity – The Sparkle Foundation.
In our ongoing commitment to supporting local communities closer to home, we also provide our employees with the opportunity to participate in a Giving Day. This initiative allows our employees to dedicate their time to causes that hold personal significance. Their efforts exemplify our shared commitment to creating positive change in the world.
Cornelius dedicates its fund-raising efforts to The Sparkle Foundation
The Sparkle Foundation was founded by an 18-year-old, Sarah Brook, who in 2012 when taking a gap year, fell ill and was treated in a central hospital in Zomba, Malawi the local district of the Sparkle Centre today. While treated, others who were queuing for treatment may have died. Sarah owed a debt to the Zomba people and vowed to return. Today, Sparkle is thriving with the support of trustees, partners, volunteers and fundraisers.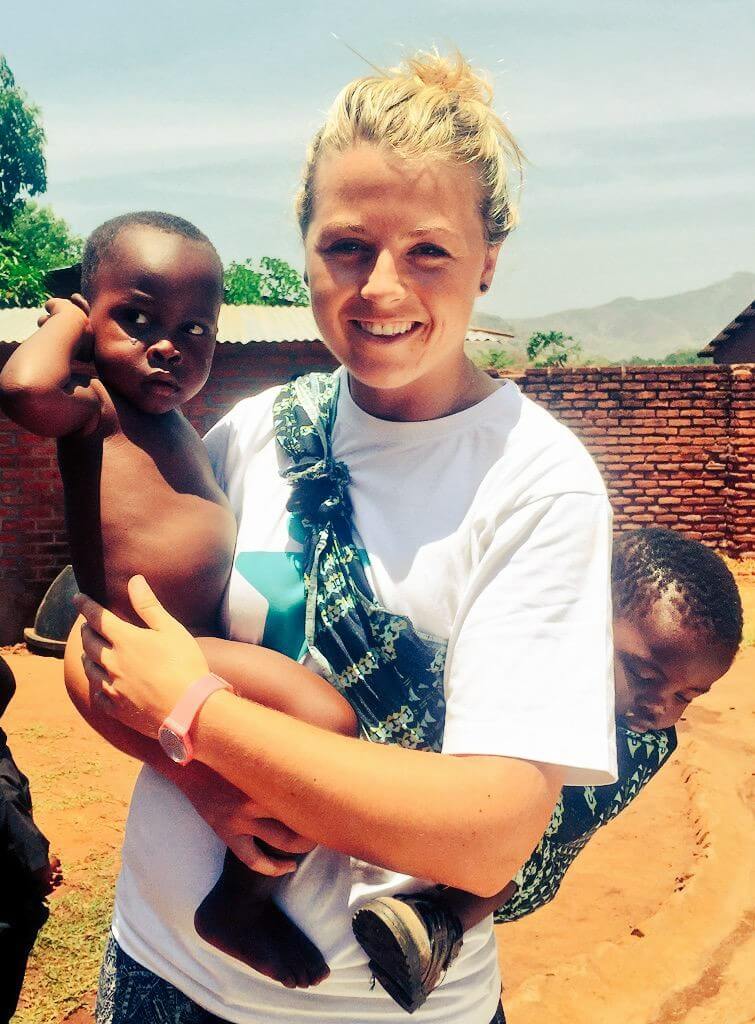 Read on to learn about Sarah's courageous story
Find out more about Sparkle Malawi
We are delivering the difference at Sparkle Malawi. Find out more here.