A recent post-Covid webinar organised by the IFSCC made some predictions for the biggest beauty trends we will see during 2021. These include skinimalism, microbiome friendly skincare, blue light protection, hand care in general, de-stressing skincare, refillable packaging, personalisation, multi-tasking colour cosmetics, bright eyeliner, affordable curl care, home use hair colour care and products that address hair loss.
In our recent Cornelius Hygiene Webinar, we discuss trends to emerge post-covid including bold eye make-up, novel application methods, blue light defence and the evolution of face protection as it combines with make-up protection and transfer resistance. The main focus of the webinar is our Hygiene & Protection kit, which features seven formulations for hands, face and body. Access our free webinar here to discover more.
The Consumer Buyer Boom
The cosmetics industry has been strongly impacted by Covid-19. During the height of the pandemic 30% of the beauty industry market was closed and a reported 17% of women stopped wearing make-up completely. In December, The Grocer's Top Product Survey 2020 found that cosmetics experienced a 22% decline in sales at supermarkets.
However, there is plenty of optimism for the future. L'Oreal's chief executive Jean-Paul Agon has predicted a boom in beauty sales once lockdown is over and believes that over-the-top make-up will be big once nightlife resumes. "This will be like the Roaring Twenties, there will be a fiesta in make-up and in fragrances," he said, speaking to the Daily Mail. And once mask-wearing is no longer necessary, people will once again be able to wear lipstick in public. "Putting on lipstick again will be a symbol of returning to life," he said. He is joined in his optimism by Lesley Blair, chair of the British Association of Beauty Therapy and Cosmetology, who recently told the publication: "There will be an absolute boom when this nightmare is over. We will be buying more than we've ever bought before".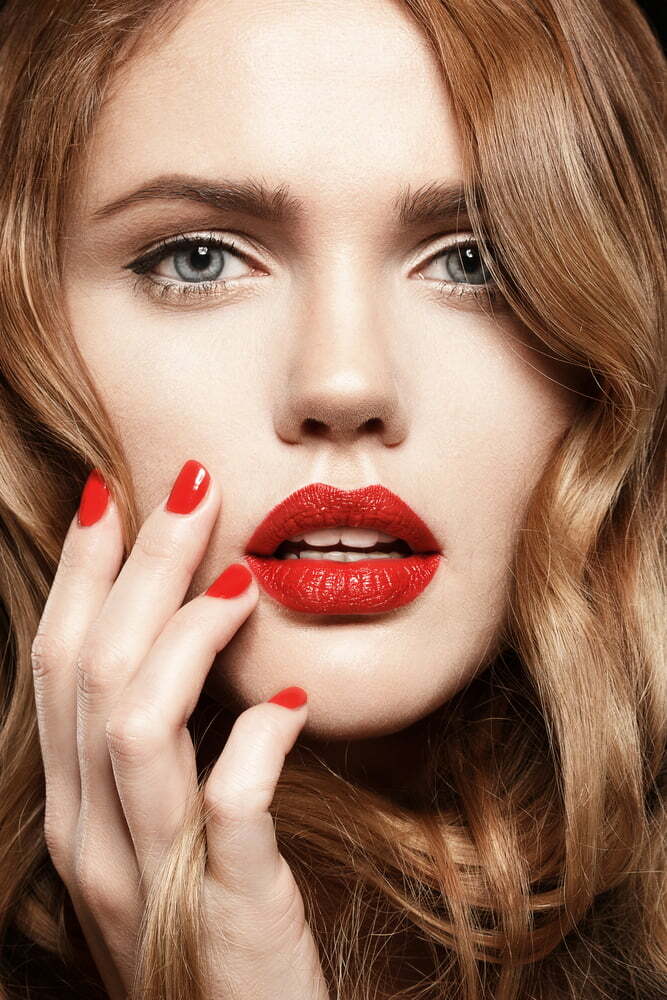 There are some definite winners to emerge from our changing habits. Hand mask sales have risen by 606.4%, skincare that protects from blue-light has gone from niche to mainstream and sales in home-use hair dyes have boomed.
The Anti-wrinkle Hero

As consumers become increasingly ingredient conscious, they are ever more likely to drive trends within the industry. One material which has come to prominence in recent times is Retinol. Loved by users for its excellent anti-wrinkle benefits, it is not without its drawbacks. Many new users experience irritation and dryness, so are advised to introduce the ingredient slowly into their skincare regime.
Daniel Isaacs, director of research at  Medik8 has seen a lot of customer interaction in regard to the material. "The  use of vitamin A, in particular, has been a hot topic as more people learn the amazing benefits of its use in skincare. We are constantly asked for higher strengths, particularly in regard to our Crystal Retinal range, so I expect that demand for  higher percentages of active ingredients  within products will increase. The other reason for innovation in this area of higher strength consumer products is perhaps driven by the demand for results akin to prescription-strength vitamin A, without the prescription or the irritation and drying effects." And Dr Anjali Mahto, consultant dermatologist at Skin 55 agrees, saying that 2021 will see a "mushrooming of medically-led prescription products available via digital platforms". 
Cornelius can help: Vitanol® is a plant-based alternative to Retinol without any side effects. Derived from a purified fraction of galactomannans from alfalfa, Vitanol® has an anti-wrinkle retinoic-like effect that is both stable and safe. It protects and repairs the dermis by stimulating the synthesis of collagen I and inhibiting the activity of metalloproteinases responsible for its destruction. It is recommended for all types of anti-age products.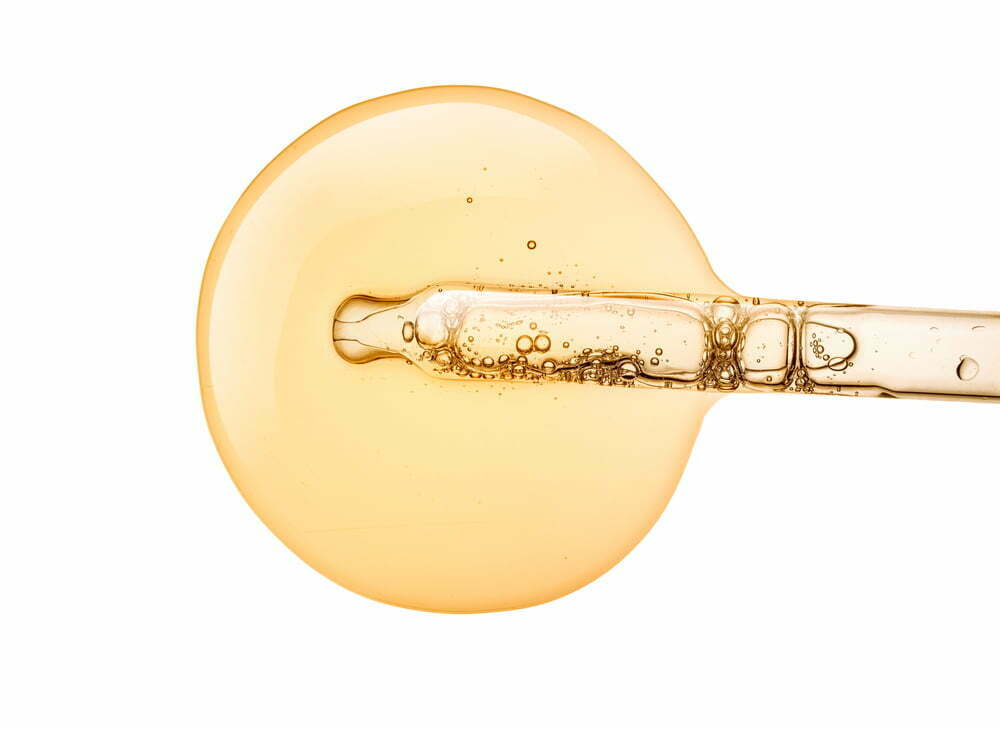 The Waterless Ripple Effect
Environmental concern is one of the biggest drivers for cosmetic innovation today and is responsible for taking 'waterless beauty' into the future. The concept started in South Korea and had gained popularity across the world by 2015. Originally it was about efficacy, the idea being that more potent products provided greater benefits, but today it is largely driven by sustainability concerns alongside the desire for travel-friendly, preservative-free formulations. Mintel long ago anticipated water becoming a luxury and it is predicted that two-thirds of the world's population could experience water shortage by 2025. Furthermore, with cosmetic formulations usually containing upwards of 80% water, this means more packaging and therefore more plastic waste. In addition, there is the extra space water-laden products take up when being transported, resulting in a larger carbon footprint from production to shop shelf.
Many of today's consumers understand that waterless formulations are more potent and therefore longer-lasting, so are not put off by high price tags. Some products, like lipstick, have always been water-free and brands who use the claim waterless for this type of formulation are just cashing in on the trend. However, there are many new and interesting products to emerge and some brands, like Unwrapped Life, solely produce waterless products. Many others have diversified into the arena of waterless beauty and Garnier is the first big name brand to launch a shampoo bar. Ultimate Blends Shampoo bars come in four variants – strengthening Honey Treasures, sensitive Delicate Oat, revitalising Ginger Recovery and Coconut Hydrating – each is 94% plant based and 97% biodegradable.
Cornelius can help: Our Moisturiser Bar, part of our new Hygiene Kit, is a rich and nourishing bar that forms an emulsion in situ on wet skin thanks to the emulsifier Pationic ISL, which has the ability to hold moisture in the skin. It is also packed with antioxidant-rich plant oils, like our nourishing Trueshea™ shea butter and natural waxes. The bar is an ideal fit with waterless beauty and packaging-free trends, since it could be sold 'naked' or in a biodegradable wrapper.
We have several other water-free formulations including facial care, make-up removers and powder washes. Additionally, we have just completed some work on gelling natural oils with Vegerite SP-3003, a vegetable-based blend developed to offer an effective non-petroleum alternative to ozokerite wax. A full report details how Vegerite interacts with six natural oils, demonstrating structure forming qualities and superior gelling characteristics. This work provides a useful basis for formulators creating natural, waterless formulations such as balms and serums.
Sustainability in Skincare
Sustainable packaging is also very much in focus right now. In the UK, a newly implemented Environment Bill ensures companies pay the full cost of managing and recycling. And as of next year, there will be a new tax brands have to pay on any plastic packaging that doesn't contain at least 30% recycled content. Brands are stepping in-line with these kinds of initiatives. For instance, Haircare brand Mark Hill changed all its packaging, so that it is now made from 100% post-consumer plastic; Clinique repacked cult classic Moisture Surge Intense in glass jars as an alternative to plastic; and Bamboo Bambaw has launched Reusable Make-Up Remover Pads as an alternative to throw-away cotton wool pads.

Frank Body has a novel take on sustainable packaging – its newly launched Perky Body Hydrator is housed in a reusable coffee cup. The formulation contains caffeine and is said to firm, tighten and perk-up skin, alongside super berry Acai, which is loaded with antioxidants and vitamins A, B, C, & E to improve dry and damaged skin; as well as nourishing and hydrating shea butter and Longan seed extract that helps sculpt contours and fight free radicals.
Cornelius can help: We supply a number of Olvea oils and butters including Avocado oil, which has antioxidant and anti-inflammatory properties, combats skin ageing and activates collagen synthesis, alongside TrueShea™, a shea butter of the highest purity that is fairly cultivated and eco-refined. Alternatively, if you prefer a liquid shea, we offer Shea Olein, which gives the same benefits and allows for greater ease of use. 
Fermiskin® is a shiitake derived active designed to improve skin firmness and tone. Matribust® is a jojoba derived firming active ingredient that specifically targets the neck and décolleté, regulating the matrisome of sagging skin. Dermal fibres are protected from fragmentation whilst density and tone are restored.

No Make-up, Make-up Trend is here to stay
Fenty Beauty's latest foundation, Pro Filt'r Soft Matte Powder Foundation provides buildable coverage, is long-wearing and crease resistant. Available in 50 shades, it comes in a handy mirrored compact complete with blending sponge.
Meanwhile, Becca's latest launch capitalises on the 'No make-up make-up' trend. Zero No Pigment Virtual Foundation is described as a make-up and skincare hybrid. It has the skin smoothing benefits of a foundation without the pigment, allowing the skin shine through. Clear Light Blur Technology manipulates light, visibly smoothing skin and blurring the appearance of imperfections. The silicone-free formulation is said to control oiliness and contains hyaluronic acid for long-lasting hydration. The gel-like texture provides a cooling sensation and transparent-matte finish.
Cornelius can help: We supply several grades of sodium hyaluronate in different molecular weights to provide differing levels of moisturisation to the skin. MiniHA's ultra-low molecular weight allows it to absorb deep into the skin where it provides hydration and plumping for an anti-ageing, repairing effect; whilst the high molecular weight grade is film-forming, moisturising the skins surface and preventing TEWL (trans-epidermal water loss).
Our portfolio includes a number of complexion boosting actives from Silab, which are a great fit with the 'no make-up make-up' trend:
Oxygeskin® provides a healthy glow and has the added bonus of protecting against blue light damage
Algophagyl® is a sustainably produced active providing radiance and luminosity
Lactobiotyl® is a probiotic active that revives radiance
Celldetox® stimulates cell autophagy to improve the radiance of tired congested skin.
Clays offer a great alternative to those wanting to capitalise on the 'no make-up make-up' trend and provides a subtle colour to the product without coverage on the skin. We supply a number of Argile du Velay clays including the famous Ghassoul clay, and several coloured variants – each of which has its own skincare benefits. Please ask your Cornelius representative for full details.
Colors & Effects Timica® Terra range is a collection of effect pigments available in black, white, brown, yellow and red which can be mixed and matched to create foundations for all skin shades. The pigments comprise of titanium dioxide deposited on natural mica, which is responsibly and ethically sourced from Colors & Effects wholly owned mine in Hartwell, GA, US. Additionally, the company produces Gemtone Radiant Nude, an iridescent pigment that offers luminosity and is compatible with all skin tones.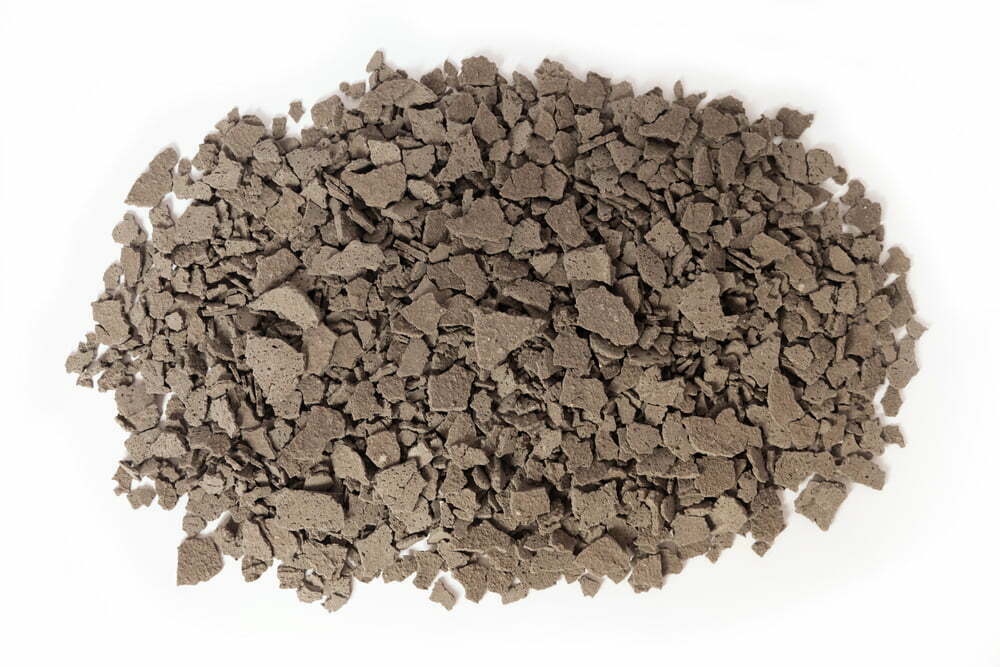 Natural Formulations
Dr. Lipp CBD Superfood Beetroot Tint is a 100% natural, multi-use tint infused with 50MG of broad-spectrum CBD Oil. The hydrating and nourishing formulation is also said to ease inflammation. It contains just seven natural ingredients, including a beetroot derived pigment, which imparts a deep red colour as well as being antioxidant rich.
Cornelius can help: Colors & Effects has an extensive range of effect pigments suitable for lip tints. Its latest shade, Chione™ Electric Sunset is a blue-rouge metallic-like effect pigment. It delivers a unique, vibrant, deep colour without carmine or synthetic organic colourants, fitting with clean and vegan trends.
We supply a wide range of natural oils from Olvea including castor, argan, jojoba, olive and macadamia. Each has its own unique skin and formulatory benefits – ask your Cornelius representative for further details.
Strahl & Pitsch's beeswax is an excellent addition to lip balms, providing structure and barrier-forming protection. Laurel wax is a great vegan-friendly alternative to beeswax with many of the same attributes.
Glowing Skin

Charlotte Tilbury has just launched Dynamic Resurfacing Facial. Said to be a 'miracle facial' in a tube, it sloughs away dead skin cells and greyness to reveal gleaming, glowing skin. To help resurface the skin, the formulation includes:
10% glycolic acid
4% Exfolactive™ – derived from the flower of the prickly pear cactus, this active reduces the appearance of wrinkles and leaves skin looking radiant 
3% bio agave acids to help remove dead skin cells  
2% salicylic acid to break up sebum and unclog pores  
There are a host of ingredients that help make the skin glow too – these include allantoin, aloe and avocado oil. Testers were impressed with results agreeing that pigmentation and age spots were reduced by 73%, appearance of pores by 62% and skin appearing smoother by 84%.
Cornelius can help: The active Exfolactive® is available from Cornelius. It reactivates the natural exfoliation capacity of the skin, which has been weakened by age, promoting cell renewal for optimal barrier function. Skin is smoothed and hydrated, making the complexion more radiant and uniform. Furthermore, acne scars are visibly reduced.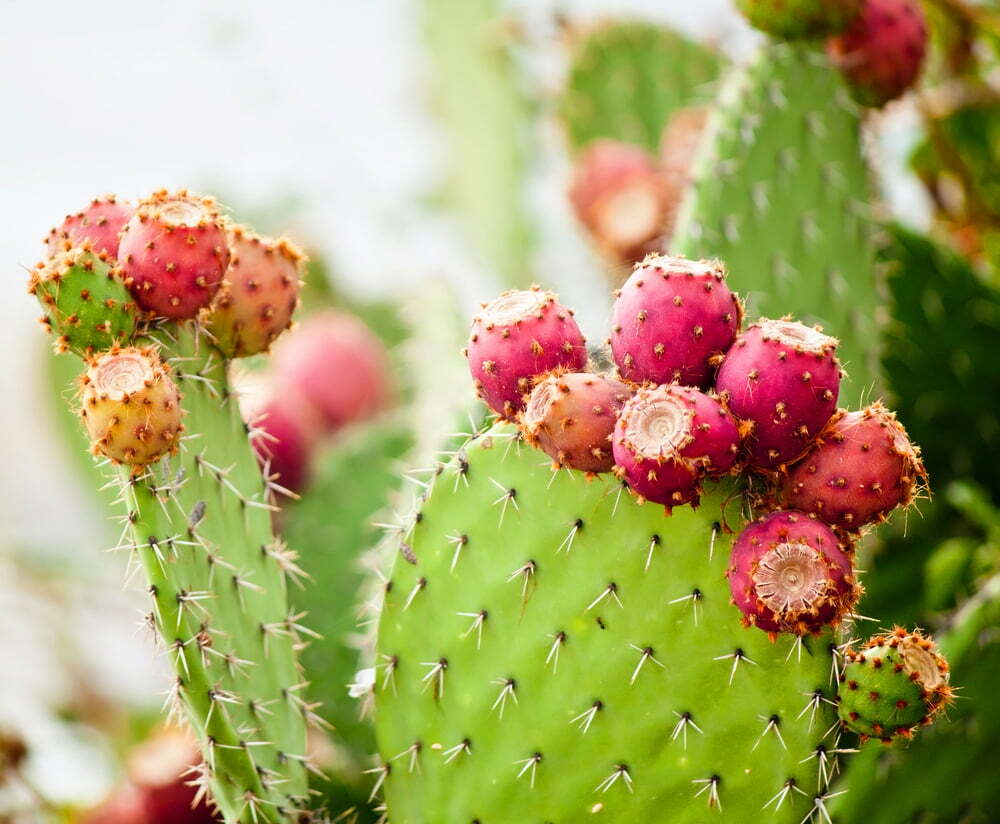 Bybi Beauty Day Glow Brightening AHA Tonic is designed for daily use and said to be gentle enough for all skin types. It contains lactic acid to chemically exfoliate skin for a brighter, smoother appearance; two superfood mushrooms – reishi and shiitake – which are combined with white tea to help brighten skin, calm inflammation, reduce redness and other imperfections; and Melissa floral water to hydrate and rejuvenate dull, dry skin. The tonic leaves skin with a dewy, radiant finish.
Cornelius can help: Ritalac LA is a gentle AHA which chemically exfoliates the skin. It is used as the star ingredient in our exfoliating Splash Mask. We are also able to offer Jeechem Glycolic Acid, the smallest AHA, which is also highly effective at sloughing away dead skin cells.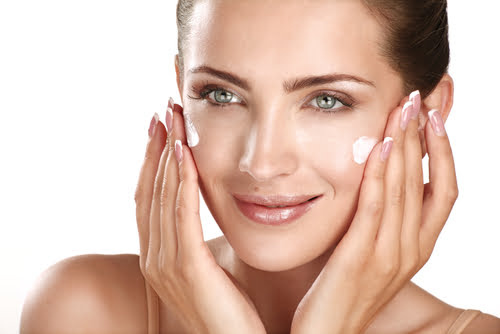 To find out how the Cornelius personal care experts can support your product development needs, please visit www.cornelius.co.uk or call +44 (0) 1279 714 300.