By Jennifer Hermitage
Brilliant Colour
Multi-coloured make-up is a big trend this summer. Taking inspiration from the Spring/Summer 23 shows, where models sported glossy fluro lips at Chanel and tangerine blush at Etro, lots of brands have bright and fun colour cosmetics on offer. Barry M Topaz Dreams Eyeshadow Palette features nine powder shadows in fun summery shades, including Ornate (baby blue) Birthstone (coral), Jewelled (mauve) and Crystallised (copper). Huda Beauty Lip Blush Creamy Lip & Cheek Stain has a buildable formula allowing for subtle to vibrant effects. The stains come in five bright summer shades including Apricot Kiss, Coral Kiss, and Rosy Kiss.
Cornelius can help: New from Radiant Color are Elara Luxe™ fluorescent pigments. Suitable for clean beauty claims, these materials are based on rice protein and come in seven environmentally friendly colours, including Pink, Red, Magenta, Violet and Blue. These are all 97% renewably plant-sourced, free from microplastics, inherently biodegradable, non-GMO, vegan, kosher, and halal certified.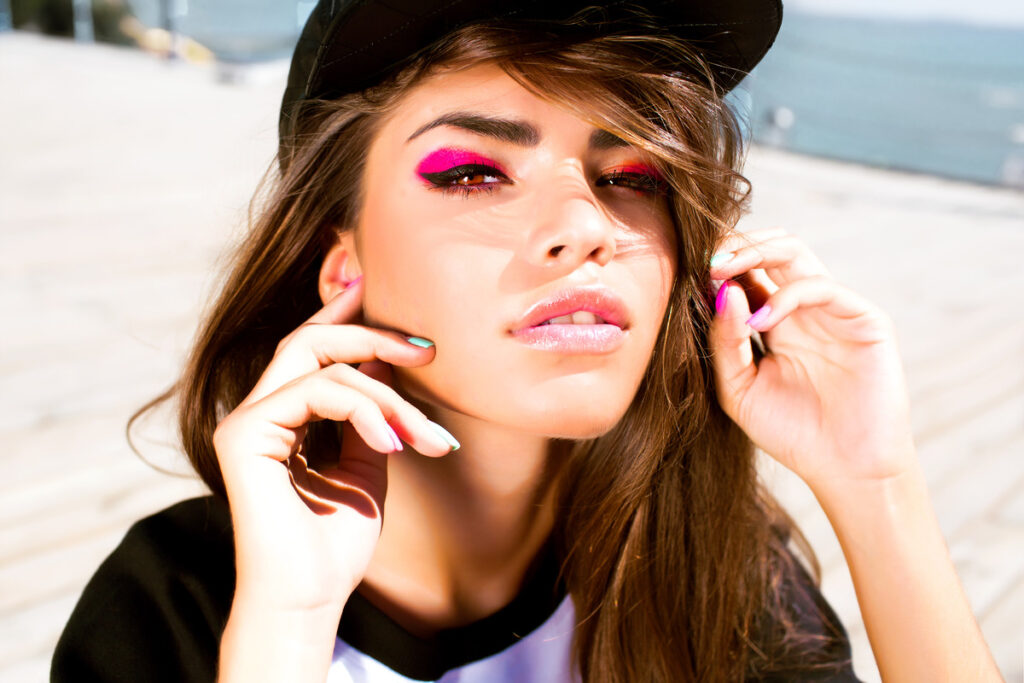 Nostalgic Times
Vivid colours are a strong theme within the nostalgic Y2K (year 2000) trend. Harking back to the early 2000's, Y2K takes inspiration from pop princesses and TV shows of the era to bring us beauty launches packed with pastel eyeshadows, butterfly hair clips, and plenty of lip gloss! In part this trend is about Gen Z consumers reliving their early childhood, giving brands the opportunity to engage with them through the appeal of familiarity and nostalgia.
Lottie London have created a Y2K Collection. It features "The 2000's Are Calling Eyeshadow Palette", a 12-pan set housed in ICONIC holographic pink 2000's style flip phone packaging. The highly pigmented pastel hues of baby blue, mint green and purple as well as shimmer golds and bronzes create an authentic feel.
Gloss'd Extra Juicy Shimmer Lipglosses come in iconic squeezy tube packaging and have appropriately 2000's inspired names – the sparkly pink is called 'Over It' whilst 'Like, Totally' is a sparkly clear shade. The new extra glossy finish formula gives you the appearance of fuller, plumper lips and is jam-packed with moisturising ingredients including avocado, jojoba, rosehip oil, and squalene.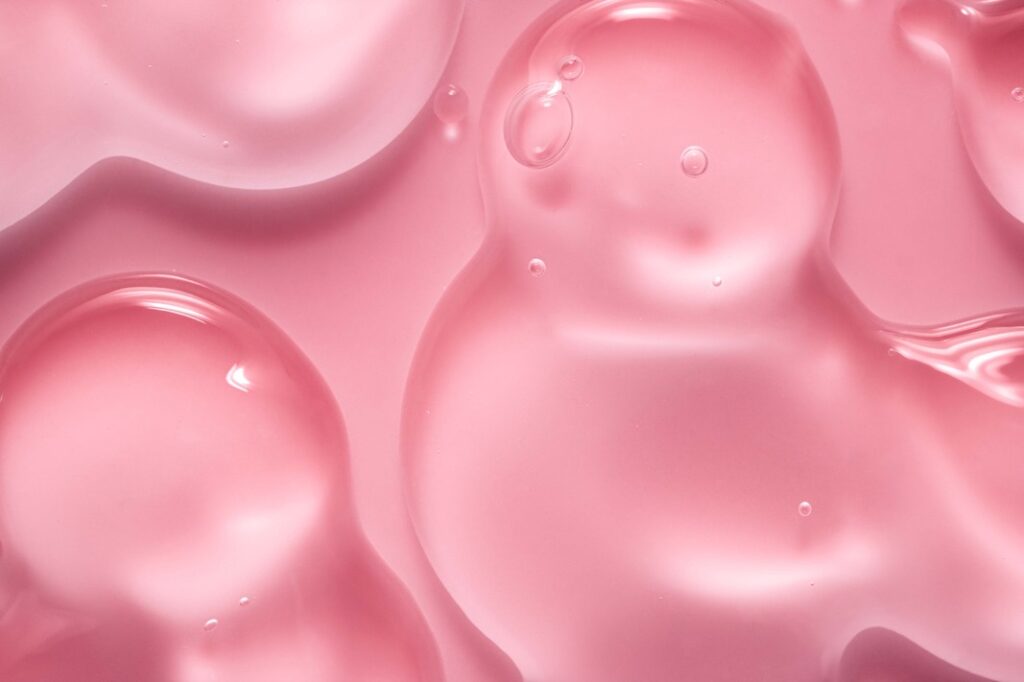 Retro sweets and treats are also inspiring beauty. Coming soon is the Too Faced Pop Tarts Frosted Strawberry Mini Eye Shadow Palette. It features eight red/pink shades in shimmering and glittering finishes – including Strawberry Lava, Berry Juicy and Ice Ice Glazy. Chupa Chups Lip Locker Liquid Lipsticks are available from a K-Beauty brand and look just like the real thing – the 'lollipop' contains the product whilst the 'stick' unscrews to reveal the application wand. The semi-sheer formulation is available in six fruity shades including Orange, Strawberry, and Watermelon.
Textures, colour, and aroma are all attributes which play an important role in consumers' purchasing habits. Food-like textures have been a favourite in cosmetics for several years – mousse-like, buttery, jelly-like, and spongey are all textures formulators have experimented with across the beauty sector. Food-inspired textures are set to become more prevalent in time, as consumers become increasing playful and interactive with their beauty purchases. Expect to see products which are multi-layered with different visual effects and feels. Fluffy could be paired with chewy; crunchy with creamy; mousse-like with jelly-like, and so on. Indulgent, desert-like effects are popular for a luxurious experience and textural toppings in the form of pearls or glitters add visual appeal.
Lottie London's Bubble Tea Primer is a visually appealing, food-inspired product which features two textures – pretty pink bubble beads are suspended in a clear fluid jelly base. It can be used to prep the skin, helping make-up adhere better, or it can be used to add radiance to bare skin on no-make-up days. Skin heroes niacinamide, green tea, aloe vera, and vitamin B5 work to improve skin health and appearance.
Cornelius can help: Our Bubble Tea Treatment features active enriched bubbles floating within a facial oil base. The beads are formulated using a sustainable seaweed-based gelling agent and encapsulate skin-regenerating actives. The external phase is enriched with moisturising apricot oil. 
Skincare Heroes
Savvy consumers increasingly search out raw materials known to improve the appearance and health of the skin. Retinol, niacinamide, vitamin C, sodium hyaluronate, and ceramides are all highly searched for materials. New ways to use products for maximum results are always of interest to those wanting the best from their skin care.
Skin Sandwiching is a South Korean trend which involves layering hydrating products to prevent water loss. Unlike the overloaded 12-step routines of a few years ago, this trend is much more manageable, affordable, and far less likely to congest the skin. A skin serum is sandwiched between a base layer of hydrating mist and a top layer of cream. Through applying in this order, lightest to heaviest, the outer layers seal in the product beneath. Moisturising raw materials such as hyaluronic acid, squalene and ceramides are recommended – as is starting with a damp face to kick-start the hydration process.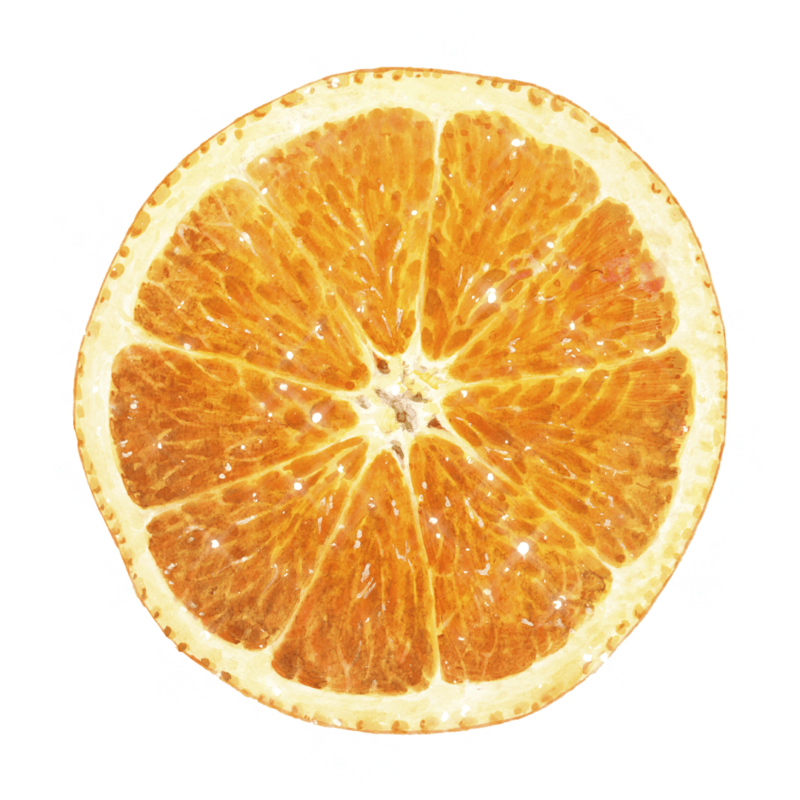 Cornelius can help: We have a collection of products ideal for a skin sandwiching routine. Cooling Defence Mist's second-skin technology protects skin from pollution whilst hydrating and providing an instant tightening effect. Cool & Calm Calendula Jelly has a cooling jelly-serum texture which refreshes the skin whilst providing anti-ageing benefits. Intelligent Moisturiser provides multiple benefits for all skins: maximum moisturisation, pollution protection, anti-wrinkle action, an immediate tensor sensation, and improved radiance. 
Avon have added Renewal Power Eye Cream to their Anew Renewal Power collection. The range contains multi-functional niacinamide and provides seven age-defying benefits: reduced fine lines, firmer and smoother skin, less visible pores, improved radiance, resilience, and strength.
Vichy's cult favourite Minéral 89 Serum is now in a cream format. Suitable for all skin types, the moisturiser melts into the skin, providing a refreshing feel and leaves skin looking dewy and plumped. It contains hyaluronic acid and squalene to help lock in hydration for up to 72 hours. Vitamin B3 has been added to help protect the skin barrier and vitamin E works as a humectant, emollient, and antioxidant.
Cornelius can help: We have a wide range of sodium hyaluronates available from our partner Bloomage. They come in a variety of molecular weights suitable for moisturising different layers of the skin. Contact your Cornelius representative for further details. 
Vitamin C is trending as a raw material. Little wonder, as it is best known for providing glow – which is perfect for summer skin! Providing radiance and reducing age spots might be what it is best known for, but this is not its only benefit. It helps reduce the signs of early ageing, it accelerates the skin's production of collagen and elastin, and possesses anti-inflammatory properties. Several new vitamin C launches have arrived in time for summer, including Boots Vitamin C Pro Brightening Booster Serum, Soap & Glory Vitamin C and Glycolic Acid Sheet Masks, and Lacura (Aldi) Vitamin C Setting Spray. Highly sought after for its great skincare benefits, vitamin C, also known as ascorbic acid, presents its own challenges as a raw material. Once in the formulation, it is very susceptible to oxidation and this degradation is influenced by several factors, including oxygen, light, temperature, formulation viscosity, and pH.
Cornelius can help: SILAB's RIDULISSE C® provides Vitamin C-like benefits without the associated formulation challenges. This is one of four vitamin-like actives from SILAB. Contact your Cornelius rep to find out more. The recently launched LIGHTSKIN®, also from SILAB, provides great results for complexion radiance and correcting uneven pigmentation.  
Beauty Oils
In comparison to many of our cosmetic staples, facial oils are newcomers to our beauty routines, but since breaking into the mainstream they have won many fans. They are a popular choice for those with dry skin, but with so many to choose from, there are plenty of options for those with normal and oily skin types. Hair oil has also become more popular, both as a treatment and as a finishing product when used on the right hair type in small doses. There are plenty of new launches within this category and fruit oils are often featured amongst these.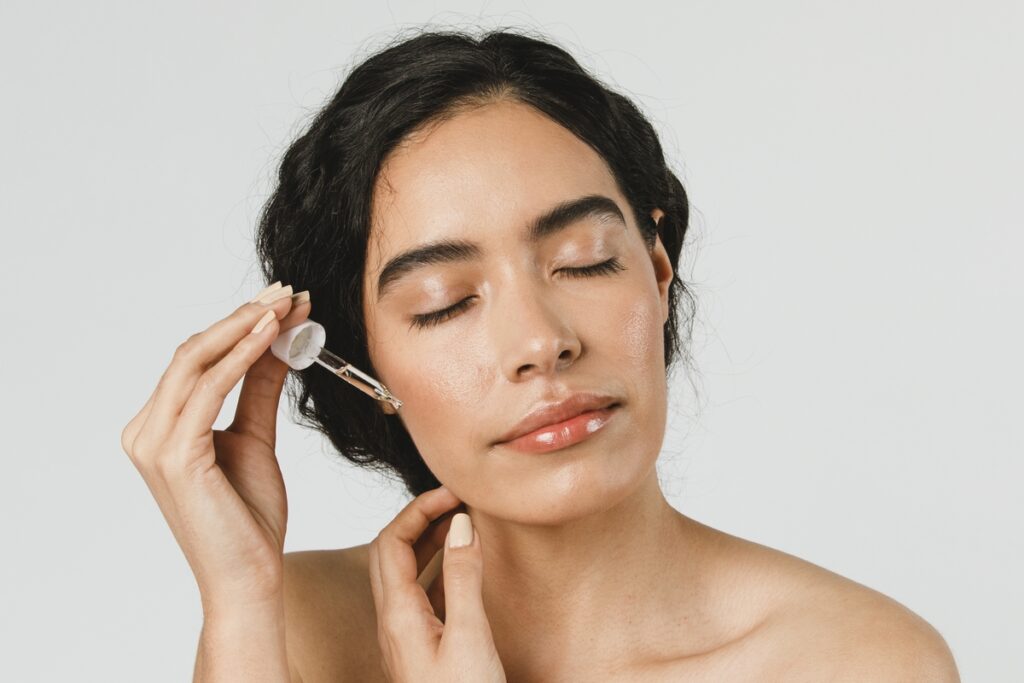 Go Cirkulär is an award-winning Swedish brand offering products made with upcycled, organic and natural raw materials. The brand's ethos is inspired by the circular economy, minimalism, and Swedish nature and culture. Their Radiance Oil Serum contains squalene to replenish and lock in moisture, sea buckthorn to even and brighten skin tone, and coffee oil to repair and regenerate. The 100% natural, 100% vegan formulation feels light and sinks in easily and is suitable for all.
House of Orange make handmade fruit-based cosmetics with the aim of bringing skin health to all. Their Antioxidant Facial Oil is formulated with cold-pressed fruit oils and packed with antioxidants. It contains plum kernel oil which is antioxidant rich and helps hydrate and produce collagen; cherry kernel oil which is high in vitamins C, A and E, and helps smooth fine lines; raspberry seed oil with UV protecting antioxidants and hydrating properties; sea buckthorn berry oil that promotes glow, is high in vitamin C and helps prevent signs of ageing; and jojoba oil with its anti-inflammatory and antioxidant properties, as well as its ability to aid skin repair.
Ella Dean Hair Oil Collection comprises four oils for different haircare requirements. 'So Long, Itch!' Is a blend of prickly pear, evening primrose, spearmint leaf and marshmallow root oil which combine to nourish the scalp, reduce itching, dryness, and bacterial build-up.
Zawadi Naturals craft their products using a combination of ancient African beauty secrets and ethically sourced botanical materials. Tikiti Luxe facial oil uses watermelon seed oil which brightens, nourishes, and reduces fine lines. This in combination with lavender and neroli essential oils, which are anti-inflammatory, antiseptic, and promote calmness.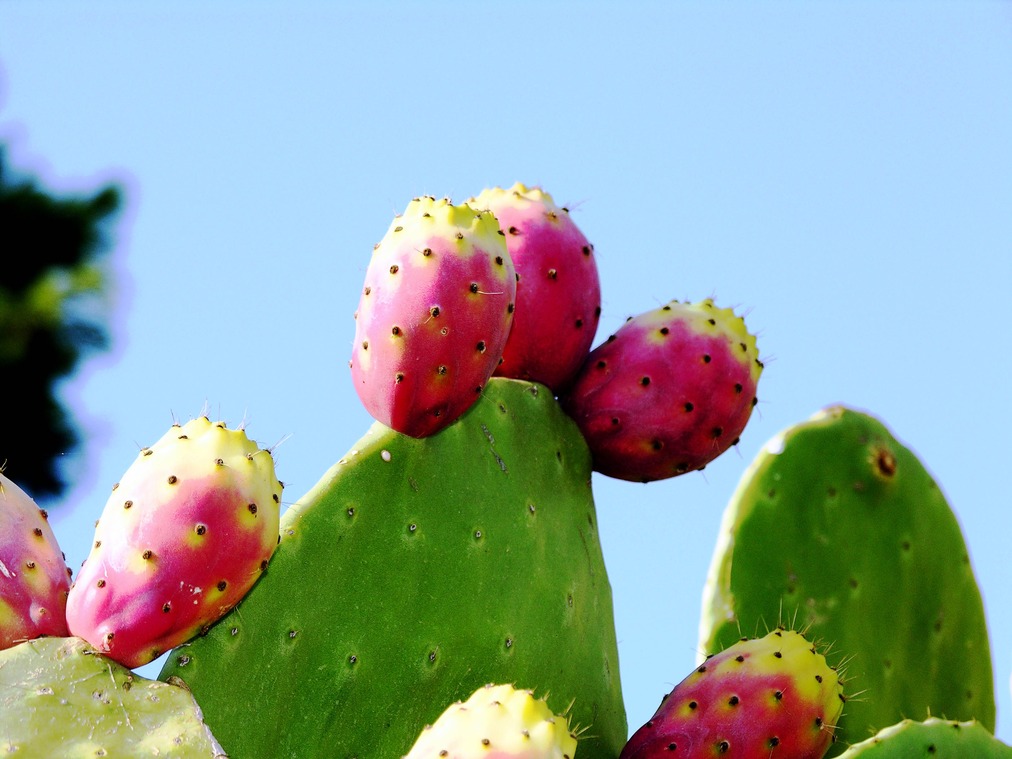 Morocaine Soil offer pure plant oils and their latest is prickly pear. They say that this essential oil stimulates healthy cell production, reduces signs of ageing, and helps to keep skin hydrated. The high concentration of unsaturated fatty acids helps reduce enlarged pores and maintain proper moisture levels for healthier-looking skin.
Cornelius can help: We supply a large portfolio of oils from OLVEA which are ethically sourced and use environmentally friendly processing. There are several fruit-derived oils in the range including apricot, avocado, grapeseed and pumpkin. 
We also supply a large collection of Cornelius' own brand oils which include sea buckthorn, papaya seed, passion fruit and green coffee oil. 
EXFOLACTIVE ® engineered by SILAB, is a water-based natural exfoliating active derived from responsibly grown prickly pear flowers. It boosts the natural exfoliating capacity of the skin which weakens with age. It also promotes cell renewal and reduces the appearance of age-spots and scars, leaving the skin more radiant and uniform. Alternatively, VITAGENYL® is derived from peach tree leaves. This active ingredient accelerates the skin renewal and boosts its capacity to cope with stress. The skin is regenerated and revitalised, and signs of ageing are minimised. 
Inclusive Colour
Many brands have launched new or re-formulated existing foundations to include a wider range of skin tone shades. They have paid particular attention to the neglected needs of deep skin tones and have used pigment technologies that do not go grey or ashy on dark skin.
New to Avon is Flawless Match Natural Finish Foundation which comes in 35 shades. Avon's colour experts worked with people of all skin tones and used Smartmatch 3D pigment technology to formulate each shade. Shades range from fair to deep and are available in warm, cool, and neutral undertones. All shades provide medium to full, buildable coverage with a natural skin feel. The hydrating formula contains hyaluronic acid and provides SPF 20 protection.
Sleek MakeUP In Your Tone 24 Hour Foundation comes in 30 shades ranging from very fair to very deep and also is split by cool, neutral, and warm undertones. The long-lasting formula has buildable coverage, a semi-matte finish, and utilises pigments which do not go ashy looking on dark skin.
DCYPHER uses a camera app that allows you to create a customised foundation that exactly matches your skin tone, no matter how dark or fair that may be. You can then go on to choose the coverage level and finish effect you want, thus creating a truly unique product that has been mixed to measure just for you.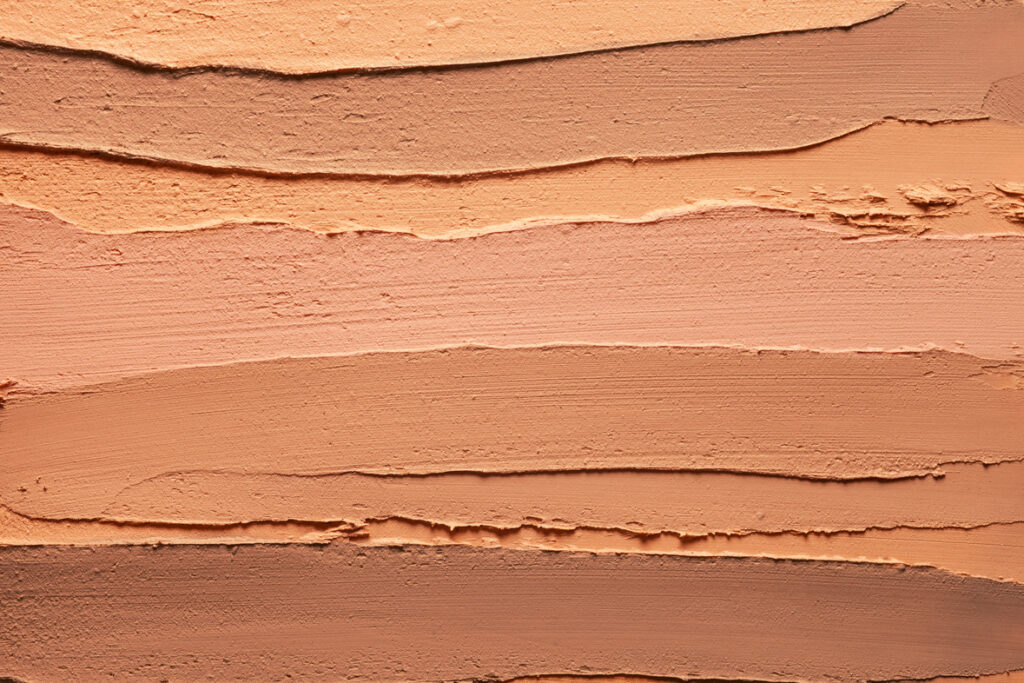 Cornelius can help: Pigments from Gelest can be blended to create any skin colour. The portfolio contains red, yellow, and black iron oxides, as well as titanium dioxide, talc, and mica. Each pigment comes in a choice of four special coatings which aid their ease of use when formulating. 
TC-treated pigments have a hydrophobic coating that increases the ease of particle dispersion in natural and synthetic fluids and helps to stabilise particles in emulsion systems. They improve wear time and pigment performance in oils and silicones.  
Silky Slip pigments provide a rich, cushiony feel, and improve skin adherence by increasing water and sweat repellence. 
Sebum resistant pigments and fillers greatly benefit applications that require durability. They are hydrophobic but are not overly sensitive to oils, including sebum. 
Hydrosperse surface modification creates an anionic, hydrophilic reacted coating that provides instant dispersion in aqueous media without high shear agitation. Higher pigment loading is achievable and there is a reduced tendency for colour floatation and plate-out.  
Exciting new products are continually launching in the beauty world, with a particular focus on raw materials and textures being strong themes to watch in the coming months.
Cornelius' varied portfolio of raw materials twinned with our industry expertise makes us an ideal partner for your next new product development.
Contact one of our team today for more information on anything mentioned in this article, to request a quotation, or for any samples: sales.enquiries@cornelius.co.uk