The global industry is currently experiencing a severe supply chain crisis, and its effect on raw material delivery has been further exacerbated by the COVID-19 pandemic and subsequent lockdowns.
To cope with these supply chain disruptions, it is critical for the cosmetics industry to start the new year with a renewed focus on quality, supply chain resilience and innovative formulations.
From NPD to range extensions and refreshes
While a strategic new product development process has always been a key part of a responsible business strategy, the current shortage of raw materials has meant that the emphasis is shifting from developing and launching new products, to relooking at existing products and formulas.
This trend could usher in a new era for cosmetics developers to become less driven by a need to launch brand new products to market, but rather focus on extending lines of their hero, or bestselling products. This allows businesses to grow, even if development is scaled down by investing in quality formulas rather than constantly pushing new products onto the market.
This new era of product development should focus on adding interest to existing ranges by recolouring products or launching new shades for limited editions. By employing this strategy, brand owners will not over-use stretched resources, while getting tied up with technical queries linked to the replacement of difficult to source materials.
Supply chain issues are still a major problem as are the regulatory resources needed to register new products. But simply reshading existing products is quick and often does not require extra testing, or a lengthy sign off process. This provides an ideal environment for businesses to concentrate on driving innovation, becoming more economical, lessen waste and minimise carbon footprints – especially during this challenging period.
A bright 2022 ahead
As we head into the new year, we can look forward to a riot of events happening, including the 2022 Jubilee, extra holidays, and renewed excitement around special occasions. This offers product formulators a prime opportunity to get inspired with our range of pigments and formulations that are quick to implement, and cosmetics that will turn these festive occasions into an event to remember!
Cornelius' vast pigment product range includes Reflecks™ borosilicate-based effect pigments, from Colors & Effects. These dramatic pigments can take products to a new level of chroma, colour, purity, brightness, transparency and reflectivity. Reflecks™ Pearlescent and Iridescent pigments offer formulators the ability to create brilliant, star-like glitter effects, due to their smooth surface and large particle size.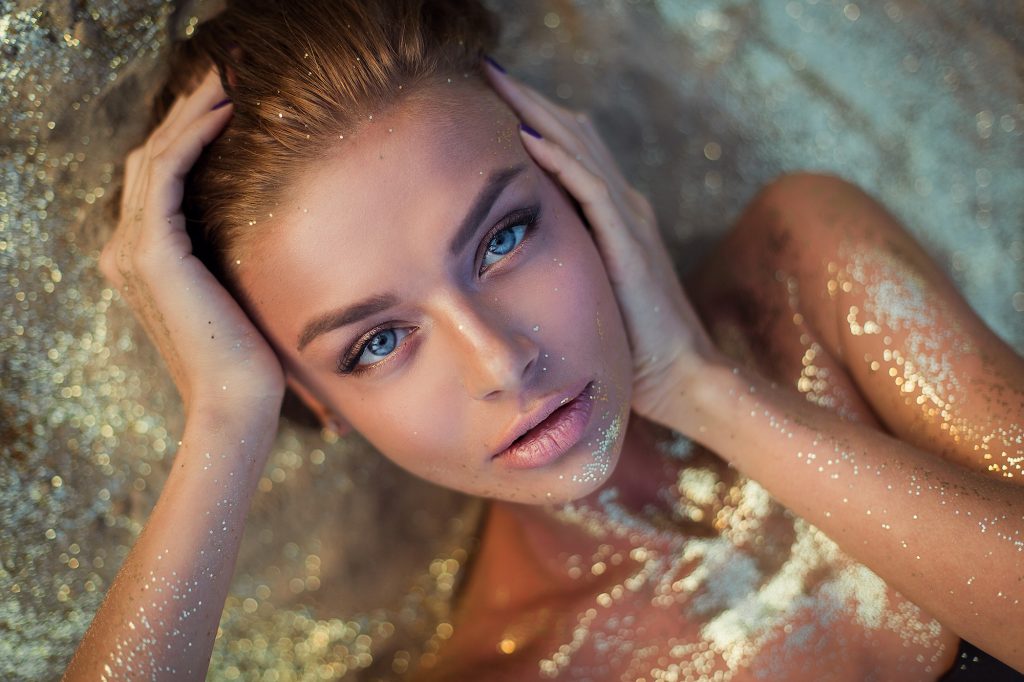 For a greater range of lustre and coverage, the Reflecks™ Dimensions Pearlescent and Iridescent Pigments range in their particle size, giving even more options for formulators. The Pinpoints of Pearl and Sparkling Gold are perfect for formulating eye-catching products around the upcoming platinum Jubilee celebrations, or any special occasion.
Cornelius technical lab regularly develops and tests new and innovative formulations. Skin Ink formulations are a long-wear cosmetic formulation developed by Cornelius, using Reflecks™ pearl pigments, they give a sparkling skin effect that dries to leave a flexible transfer-resistant film and are suitable for face and body.
Material
INCI
A
B
Water
Aqua
To 100
To 100
Flocare SK 425
Ammonium Polyacryloyldimethyl Taurate
0.7
0.7
Glycerin
Glycerin
2
2
Reflecks™ Sparkling Gold
Calcium Sodium Borosilicate
Titanium Dioxide
10
–
Reflecks™ Pinpoints of Pearl
Calcium Sodium Borosilicate
Titanium Dioxide
–
10
Pecogel S-1120/A
VP/Dimethiconylacrylate/ Polycarbamyl/Polyglycol Ester
10
10
Glydant Plus Liquid
DMDM Hydantoin Iodopropynyl Butylcarbamate
0.3
0.3
In the cosmetics industry, product lifecycles are short, and supplier-formulator relationships are key when supply pressures are on. We understand that having strong relationships with flexible partners that can readily supply the ingredients, chemicals, regulatory and technical advice will be critical to the success of the industry in the years to come.
For more information or advice about our materials or formulations, contact the Cornelius team today!