By Jen Hermitage
During the last 18 months the pandemic has had a huge impact on consumer trends and has resulted in some surprising results for brand popularity. These results are in main to do with how our behaviours had to change – chiefly in regard to extra hygiene measures but also behaviours due to lockdowns.
Therapeutic skincare brands, those who produce products with skin health benefits, grew by over 12% in 2020 according to research by Cosmetics & Toiletries USA. Brands like CeraVe, Eucerin and Neutrogena are often recommended by dermatologists for problems like dryness, sensitivity and even eczema and psoriasis. The influencer community, particularly on TikTok, have helped such brands gain momentum and sped up the demand for therapeutic and clinical type skincare from professional brands.
A skin balancing act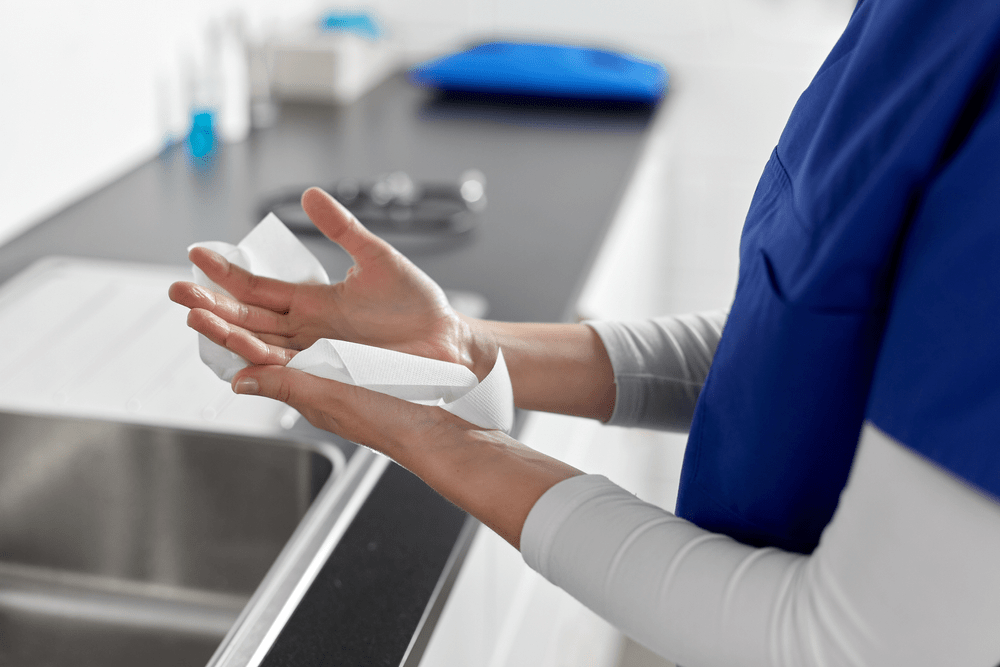 Frequent use of sanitisers and extra hand washing has undoubtedly played its part in disrupting the skins barrier function, as has prolonged mask wearing. As well as compromising the skins acid mantle, these measures also disrupt the skins delicate microbiome balance. This has resulted in a lot of interest in skin microbiome and this sector has seen much growth during 2021.
Maskne has been a serious concern to many which has resulted in increased interest in acne solutions and also detoxifying products. Interest in purifying and rebalancing the skin has been expressed by many groups of consumers but most commonly in middle aged (40-50 years) consumers, particularly men. The boom in online shopping has encouraged this customer base to explore these beauty products when they might have been reluctant to do so in a physical shop.
As established and Indie brands continue to launch purifying and therapeutic skincare, it is clear this trend is here to stay for some time to come.
Cornelius can help: We supply an extensive range of natural active ingredients, from plant and biotechnology origin, from our partner Silab. Solutions to a wide variety of skincare concerns including barrier function, acne and microbiome are available.
Ecobiotys® specifically rebalances the microbiota of mature skin by reinforcing the skin's immune and mechanical barriers and acting on the distribution of bacterial communities, improving the skin barrier's quality enhances the complexion.
Lactobiotyl® is a postbiotic biomimicking active ingredient that restores dry skin by improving the skin barrier's integrity. It activates epidermal renewal while preserving the equilibrium of the cutaneous microbiota, restoring hydration and luminosity.
Acnesium® is derived from pomegranate and is rich in a complex mixture of polyphenols shown to be effective in the treatment of slight to moderate acne. It restores the equilibrium of acneic skin by reducing bacterial growth, regulating sebaceous gland activity and neutralising inflammation by limiting key inflammatory responses.
No makeup-makeup
With masks no longer required in indoor settings, many consumers are regaining interest in colour cosmetics and want their skin to look its best. Due to interest in skin health and a desire to let our newly liberated faces breathe, there is a strong interest in the no-makeup-makeup look and for skin to look good naturally. This is an opportunity for skin care to blend with cosmetics and for efficacious skincare solutions that produce optimal results.
Effect pigments added to skincare products are an easy way to subtly improve the appearance of the skin and link skincare and make-up. These could be in the form of tinted moisturisers for colour correction or to improve radiance. Also, increasingly popular are colour free foundations which are similar to primers.
The Ordinary's Photography Foundation Transparent has been specifically designed to make skin look better for the camera, whilst blurring imperfections in real life. It utilises silica to create a blurring effect, a prismatic gold pearl to produce a radiant glow and yellow-red optical correctors to create a more even finish. The oil-free formulation feels light on skin whilst offering comfortable hydration. It is suitable for light to mid-skin tones.
Cornelius can help: We have a wide array of effect pigments and fillers to improve the appearance of the skin. A selection of interference pearls correct issues such as dark circles, redness and sallowness, or generally improve radiance and glow – our Instant Radiance presentation details these solutions fully. Solid coloured pigments may also provide appearance improving benefits to formulations; Gemtone® Radiant Nude is one such example, it has a skin brightening effect with a particle size optimised for luminosity and a sheer colour that adjusts to multiple skin tones. Metallic effect materials like Biju® Ultra UFC can be used at low levels to impart the strong luminosity associated with the "glass skin" trend.
Other materials like SNF's Coloursoft SMF provide a blurring effect for wrinkles and pores as well as providing a smooth finish to formulations.
Meeting the needs of more melanated skin
Plantkos is a new brand targeted towards more melanated skin, and the associated concerns of hyperpigmentation and skin inflammation. Created by pharmacist Sejal Patel, who drew on her 20 year scientific career and deep understanding of ingredient synergies to create a range of five clinically tested facial skincare solutions which blend clinical materials with Ayurvedic ingredients. When creating the products, Patel was careful to find a balance of ingredients so that she didn't fix one problem but create another, "You can design something to address hyperpigmentation, but, when you do that, those products sometimes do seem to dry out your skin because they're so strong. You're treating one thing, but, then, you're causing something else to happen."
The collection features Phyto Exfoliating Cleanser, Phyto Replenishing Essence, Phyto A Face Lotion, Phyto Triple C Serum and Phyto Vitality Eye Cream. These blend Ayurvedic ingredients schisandra root, gotu kola and amla with materials such as niacinamide and bakuchiol to form the brand's proprietary "phytomedicinal complex".
Each product underwent extensive trials in a lab that grows synthetic human skin to ascertain parameters such as microbiome friendliness, collagen activation and inflammatory cytokines activation.
There are differences in the composition of dark and light skin which explain why different ethnicities are prone to certain skin care concerns. Melanin, synthesised by melanocytes, is responsible for the differences in skin pigmentation between individuals. There are two types of melanin in the human body: Eumelanin (brown/black) which is typical of black skin and Phaeomelanin (red/yellow) which is typical of Caucasian skin and the natural colour of the skin is determined by the amount of these two types of melanin. Black skin and white skin have the same number of melanocytes but the size and the number of melanosomes (made by melanocytes and which contain melanin) and their repartition in the epidermis determine skin colour.
Dark skin has many melanosomes which are of a large size and these are found in the top epidermal layers. Light skin has few melanosomes which are small and form aggregates, which are digested as they migrate to the surface, so are found only in the deep layers of the epidermis. Hyperpigmentation is the direct consequence of this very high production of melanin on the surface of the skin, making it more of an issue the darker the skin. Furthermore, inflammation often causes marks on the skin which take longer to fade on dark skin.
Cornelius can help: Our Hyperpigmentation Essence promotes skin uniformity in all skin tones and types but has been particularly tailored for the needs of dark skin with its tendency to hyperpigmentation and scarring. It contains Exfolactive® and Clariskin® II which work together to control melanin biosynthesis whilst promoting cell renewal to reduce scarring. It is part of our collection of 10 Empowerment formulations, a diverse selection of products designed to include solutions for a wide selection of skin care needs. 
Female empowerment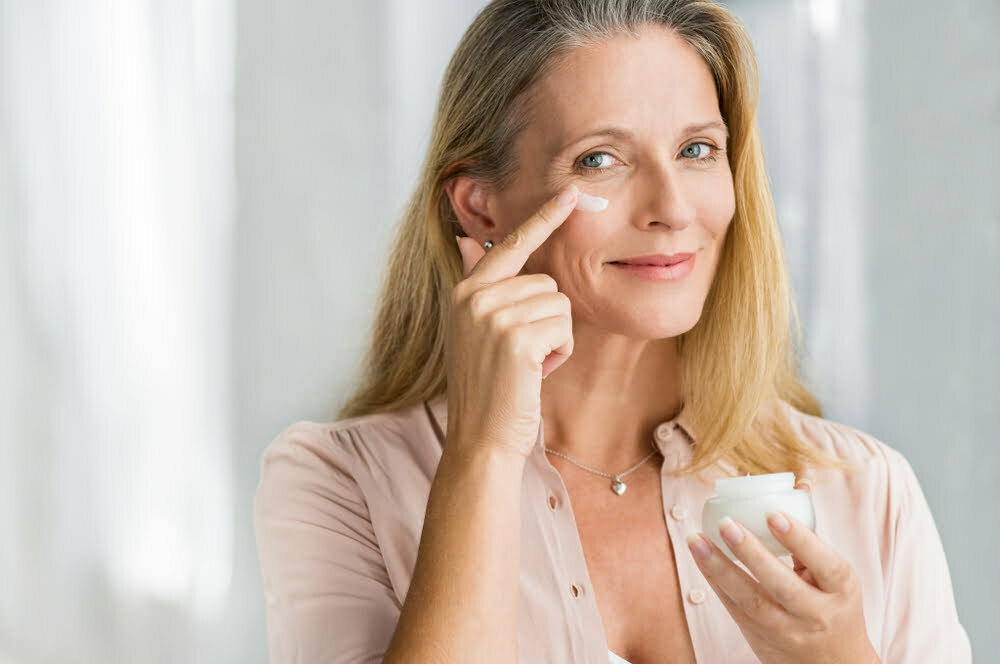 Previously overlooked as a distinct category, menopausal skin has recently received much attention with several notable launches to target its specific issues. Hormonal changes during menopause cause the skin to lose collagen and elastin, this causes thinning and a reduction in suppleness, resulting in wrinkles and may also lead to dryness, itching and increased sensitivity.
One such brand that caters for this group of consumers is M&S with its MenoGlow range, a collection of five products to keep menopausal skin looking its best. Hot Flush Cool Fix Serum is dispensed via a refreshing rollerball to instantly cool hot, flushed skin and reduce signs of ageing caused by collagen loss; MenoGlow Collagen Boosting Cremegel Moisturiser is a cool gel textured, multi-purpose day cream that increases collagen, boosts hydration, smooths wrinkles and eases redness; Gentle Rebalancing Creme Cleanser has a luxurious whipped cream texture that melts away make-up whilst helping to soothe, balance and moisturise the complexion; Super Hydrating Sleep Creme targets overnight water loss exacerbated by night sweats; Ultra Rejuvenating Sleep Mask is an overnight recovery treatment providing deep moisturisation for thirsty, hormonal skin. Each formulation contains M Complex' which is proven to maximise collagen and boost hydration.
Vichy Menopausal Skin Day and Night Duo is designed to nourish and balance the complexion and restore a healthy, youthful glow.
Dr Hauschka Intensive Treatment for Menopausal Skin balances hormonal related skin changes while supporting the natural processes of renewal. Dilutions of daisy and rose flowers have been combined with gemstones argentite, ruby powder and black cohosh to revitalise dull, lifeless skin and reduce the appearance of redness and irregular pigmentation to reduce blotchiness and calm the skin.
Cornelius can help: Cooling Defence Mist is a mutifunctional facial spritz to combat the immediate effect of hot uncomfortable skin whilst also providing an instant tightening action. It contains the Silab actives Menofit® and Filmexel® which improve density and hydration as well as providing a protective second skin which shields against pollution. It is another formulation in our Empowerment collection.
Water preservation
The concern for conserving water is at an all time high and the cosmetics industry, as one of the biggest industrial users of water, is currently putting emphasis on reducing its consumption. For some time now indie brands have been developing novel water-free products and during the last year or so launches of these have ramped up. These items are available in a variety of skincare and cosmetic formats and are proving increasingly popular.
Shampoo bars
Hair Candy by SOLIDU is double ended conditioner bar. The top part is designed for ends that easily become dry and need extra nourishment, whilst the bottom part is much lighter and designed for hair roots. Both parts of the formulation combine Argan oil, shea and cocoa butters which are rich in antioxidants, fatty acids and vitamins. The detangling formula is fragranced with ylang-ylang flowers with a hint of pelargonium which is said to make it smell like candy.
Being much more concentrated than a conditioner that contains water, the bar will last much longer and it's packaging is produced from starch, bamboo, and charcoal which composts at home in just 45 days.
Cornelius can help: We supply a number of Olvea oils and butters including Argan oil, which has antioxidant and anti-inflammatory properties and a long history of use in traditional hair care products; our TrueShea™ shea butter is of the highest purity and is fairly cultivated and eco-refined; Shea Olein is a liquid shea alternative which gives the same benefits whilst allowing for greater ease of use. 
Essence UK's Darkening Shampoo Bar gradually restores greying hair to its original dark colour. The formula is designed to naturally restore pigment cells, with the use of its star ingredient Polygonum. This material is said to reactivate Melanocytes – pigment-producing cells in hair follicles – whilst promoting blood circulation in the scalp, thus stimulating hair growth. The 100% organic formulation also contains ginseng, which is said to imrpove dandruff and itching, and Shea Butter and Olive Oil to promote moisturisation, strength and shine.
Cornelius can help: Agreynist® is a global anti-ageing active for hair. This pro-pigmenting ingredient is obtained by combining the efficacies of black oat and spiny restharrow, enabling the original colour of grey hair to be restored. It regulates the biological pathways that caused hair to grey by combatting oxidative stress and favouring re-pigmentation of the hair fibre. The structural quality of hair is also improved.
Powder-to-lather Shampoo

Waterless personal care brand Susteau (formerly OWA Haircare) have launched the powdered haircare solutions Moondust Hair Wash and Moondust Conditioner. These come in scented and unscented options and are available on the Cult Beauty website.
The powder-to-lather shampoo has a rich, velvety feel that gently cleanses, leaving hair soft and full of body without over-drying. It is based on creamy surfactant Sodium Cocoyl Isethionate and contains strengthening rice protein, antibacterial coconut acid and soothing aloe.
The conditioner, which is suitable for all hair types, detangles and moisturises, leaving hair soft and manageable without weighing it down. It is based on tapioca starch and contains moisturising and nourishing Coconut and Argan oils, plus powdered conditioning agents. Each product is housed in a recyclable bottle containing 14g of product, which is said to last for 4 times as long as four 225ml bottles of regular, water based shampoo.
Cornelius can help: We supply JEEPON AC-78 from Jeen International Corp., a handy blend of Sodium Cocoyl Isethionate, Coconut Acid and Sodium Isethionate which is ideal for powdered shampoo bases. Rita Corp's Pationic SSL is a moisturising and conditioning acyl lactylate suitable for hair conditioners and masks – its convenient powdered format makes it ideal for powder based conditioners.
Multi-purpose: Soap as packaging
Berlin based designer Jonna Breitenhuber has created a solution to combat the problem of plastic packed wash products. For her master's thesis at the University of Arts, Berlin, she developed a bottle made from soap that can effectively serve as packaging for all liquid hygiene products. The visually appealing Soapbottle is made from a traditional piece of soap that's been hollowed out; the interior is lined with a water-insoluble layer, which prevents any liquids contained within from dissolving the soap. A reusable metal closure allows for pouring the and a string can be attached to combat slippage when wet! Dual purpose Soapbottle doubles as a traditional soap and once empty, and only a small bit remains, it is ideal for washing hands – useful right up until it disappears and no waste!
To find out more about the expansive range of on-trend actives and materials we have available at Cornelius, or to request samples, please get in touch sales@cornelius.co.uk.