Introducing Cor-Sil Avance
A revolutionary new water-in-silicone emulsifier
Cor-Sil Avance is a unique, patented molecule designed specifically for the personal care industry to help simplify process, reduce ingredients, take out overall cost, improve energy efficiency and liberate capacity. Water-in-silicone formulations built around Cor-Sil Avance save time and resources – the ultimate luxury for modern operations.
The outstanding features of a unique molecular structure deliver the following benefits and advantages for formulators and end consumers:
reduce lab and factory production time by up to 50%
Emulsification at room temperature
save up to 50ºc on process heating
Easy scale up process from lab to factory
up to five times greater efficiency in scale up than traditional processes
Reduction of formulation ingredients in the chassis
save up to 40% on formulation costs, plus up to a 50% reduction on raw material inventory management
All of the above achieved without compromise to the premium sensorial performance of the formulation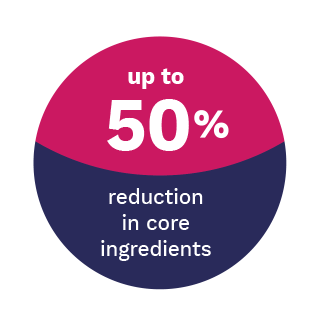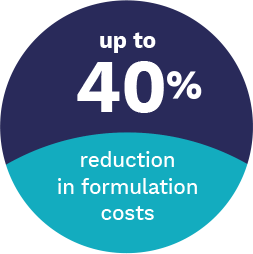 Our experience of developing and producing high value organosilicone molecules for the Global Medical Device market spans 20 years. In creating Cor-Sil Avance, we've combined this expertise with extensive market research from the personal care sector to address the most pressing industry challenges cosmetic, skincare and sun care formulators are facing when developing and producing water-in-silicone emulsions.
A brand-new way to formulate water-in-silicone emulsions
Cor-Sil Avance disrupts traditional silicone-based emulsion formulation thinking. There's no catch for formulators making the switch, only multiple benefits. All that's required is a paradigm shift in formulating behaviour. Formulations built around our unique water-in-silicone emulsifier deliver quicker production times via cold or hot processing and a reduction in the number of raw materials required in simple chassis-based systems by up to 4 ingredients and a simplification of the overall formulation process.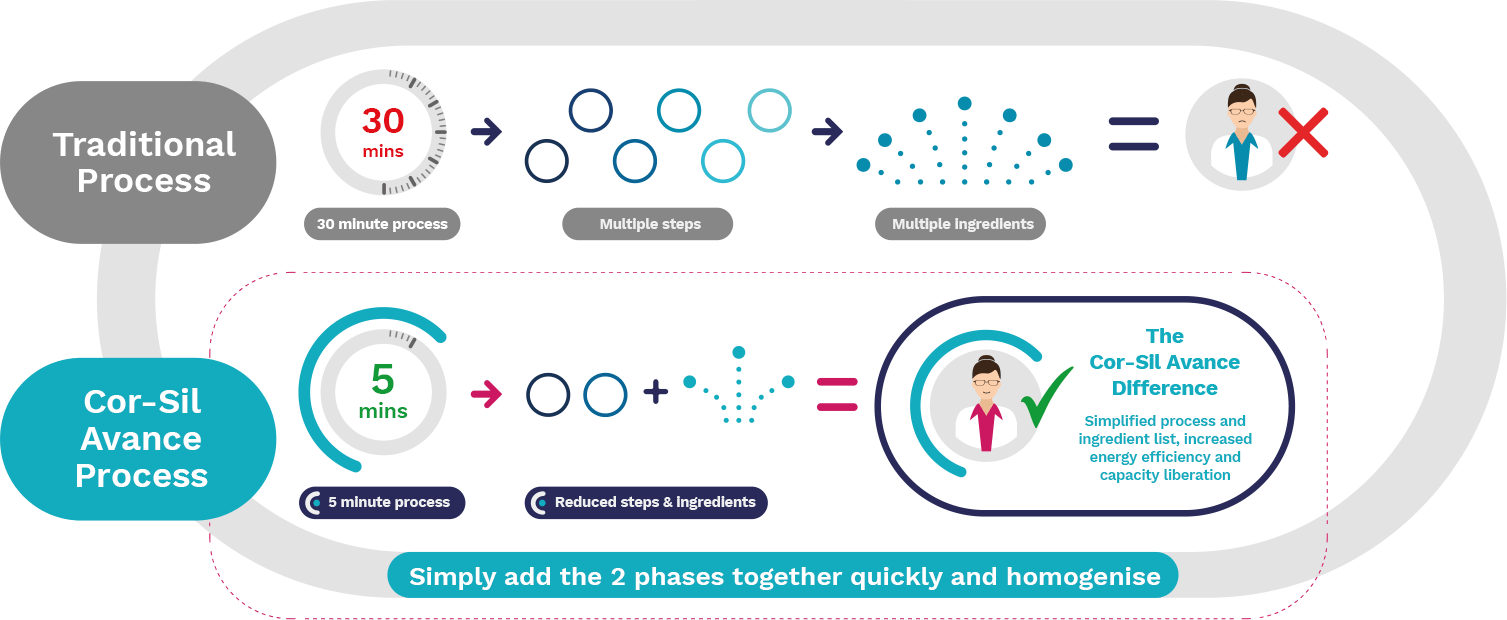 In streamlining process steps and raw materials and boosting energy efficiency and capacity, the Cor-Sil Avance solution gives a more sustainable route to water-in-silicone emulsion formulation.
Up to 40% reduction in formulation costs
Lab emulsification time reduced by up to 60%
Production batch time reduced by up to 60%
Up to 50% reduction in chassis ingredients
Energy cost savings of up to 60%
Capacity increase/liberation of up to 60%
Sophisticated simplicity – Elegant formulations with no compromise on skin-feel
Adopting a shift in formulating methodology does not equate to a compromise in quality. Quite the opposite is true when switching to Cor-Sil Avance. Our revolutionary emulsification technology results in ultra-light, quick-breaking emulsions with a non-pilling after-feel on the skin.  A premium silicone feel is achieved without the use of elastomers, additional film formers and other additives. Ideal for a wide range of premium cosmetic, skincare and sun care formulations, Cor-Sil Avance is stable with a wide range of ingredients including pigments, humectants, sunscreens and external phase thickeners. 
Get in touch to discover more about
optimising the use of Cor-Sil Avance in
your next formulation!
Please fill out the enquiry form and a member of our team will get back to you