Sparkle Malawi - Creating Brighter Futures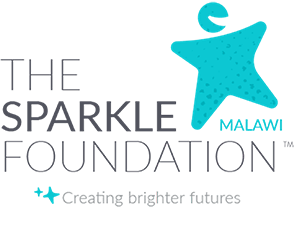 We are delivering the difference at Sparkle Malawi.
Find out more here.
Cornelius is proud to support the mission of Sparkle Malawi:
To improve the life chances of vulnerable children in Malawi and beyond through the provision of:
A Feeding Programme
Delivery of a feeding programme for hundreds of orphans and vulnerable children attending Sparkle daily
Basic Community Level First Aid and Health Care
Community level first aid and health care for children, staff and vulnerable members of the catchment area.
Outpatient Services for Children, Staff and Vulnerable Community Members
Serving Sparkle, and the wider community with a Medical Council of Malawi approved clinic.
Pre-Primary Education
Provision of the only free, high quality pre-primary education programme in the area as well as a diverse range of community education programmes for other vulnerable children, guardians and community members.
Educational Activities For School Aged Children
A diverse afternoon programme incorporating skills from within the community to equip the over 6-year old vulnerable population with lifelong learning skills, knowledge and resources
Community Programmes
With the local community, including an active women's group, Sparkle is developing a diverse range of community education programmes for other vulnerable children, guardians and community members, including growing its own vegetables and sharing health messages through traditional song, dance and drama. Sparkle is creating lasting partnerships within its community, and with other NGOs and government departments.
To discover more about the activities of Sparkle Malawi and to get involved
Change a child's world forever
Have you always wanted to make a difference? This is your opportunity.
Be the change you want to see in the world, sponsor a group of our most vulnerable children and give them a chance to sparkle
Sponsored children will receive:
Through a variety of fund-raising initiatives led by the company's Giving Fund, Cornelius commits tens of thousands of pounds each year to the charity.
To date, Cornelius has funded a water bore hold to provide the Sparkle centre with fresh running water and a jeep vehicle that provides transport for emergency medical needs, logistics for the centre and the ability for staff to respond to key needs in the local Zomba area.
Dr. Neville Prior, Cornelius Group Chairman, has been appointed a trustee of the Foundation and nominated Cornelius employees are able to visit Malawi each year for 1 week to experience what life is really like in one of the poorest countries in the world and to volunteer their time to support local projects.
Fund-raising with partners
In line with the charity's sustainable approach to supporting Malawi, Cornelius also donates a percentage of all sales of its sustainable, plastic-free glitters, from Ronald Britton.
Donate £1 can provide a child with four meals at Sparkle, you have the power to change a life.
You make a living by what you get. You make a life by what you give.
Alone we can do so little; together we can do so much.
To support our efforts and donate, please click here:
Want to get involved or find out more about Sparkle?