Corporate Social Responsibility
Businesses in modern society have an opportunity. They can either follow the traditional route of profit and shareholder value, or they can be rather more holistic and pursue stakeholder value and become a 'good citizen of the world'.
Chairman, Dr. Neville Prior
"At Cornelius, we see our position in society, our communities and the world as an opportunity. An opportunity to benefit employees, global communities and the environment. By enabling our employees to be engaged in activity beyond the mere operational within the company and helping to benefit others, we continue to attract and retain top talent, we gain motivation through helping others and we contribute to our wider communities.
"Through our work on reducing our environmental impact, we help to make our planet more sustainable for both ourselves and future generations. By fully engaging with our employees, we are able to help shape careers to the benefit of the company and themselves.
In summary we create a 'One Cornelius' ethos, share a vision of being a truly sustainable business, and have the satisfaction that as a team, we have truly made a difference. At Cornelius CSR is at the heart of our vision and strategy as well as at the centre of our thinking every day."
Message from Chairman, Dr. Neville Prior
Delivering the difference in
Corporate Social Responsibility
Sustainability
Health & Safety
The Environment
Ethical Trading
The Community
The Workplace
Society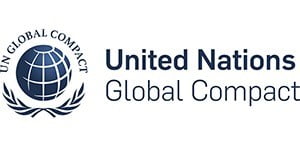 In order to drive a comprehensive approach to CSR across the Group, Cornelius signed up to the United Nations Global Compact in 2017.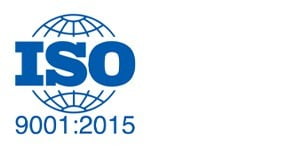 The United Nations Global Compact provides ten principles for organisations to adhere to based on the Universal Declaration of Human Rights, the International Labour Organisation's Declaration on Fundamental Principles and Rights at Work, the Rio Declaration on Environment and Development and the United Nations Convention Against Corruption.
The 10 UN Global Compact Principles
Businesses should support and respect the protection of internationally proclaimed human rights
Businesses should ensure that they are not complicit in human rights abuses
Businesses should uphold the freedom of association and the effective recognition of the right to collective bargaining
The elimination of all forms of forced and compulsory labour
The effective abolition of child labour
The elimination of discrimination in respect of employment and occupation
Businesses should support a precautionary approach to environmental challengesr
Undertake initiatives to promote greater environmental responsibility
Encourage the development and diffusion of environmentally friendly technologies
Businesses should work against corruption in all its forms, including extortion and bribery
To find out how Cornelius adheres to these principles, please click here to review our latest communication on progress.

Accredited
Cornelius Group is also proudly accredited to ISO 14001:2015 Environmental Management System and is in the process of developing a comprehensive approach to CSR in 2020.
The Cornelius Giving Fund
A voluntary initiative headed by a small group of committed employees, the Cornelius Giving Fund is an employee-led fund-raising initiative that seeks to complement charitable giving by the company, build employee engagement, generate teamwork and have some fun!
From marathons, colour runs and bake sales to evening quizzes and football matches, the Cornelius team has a calendar of events throughout the year to raise much needed money for its dedicated charity – The Sparkle Foundation.
For more articles please visit Media Centre.
Danielle laces up for London Marathon fundraiser
Cornelius is throwing its support behind Regulatory Affairs Officer Danielle O'Connor, as she prepares...
Discover Our Giving Fund Activities
Rather than supporting a wide number of worthy causes with limited engagement and impact, Cornelius has decided to dedicate all its charitable focus, fund raising and volunteering work to one cause. A cause that is close to its heart – Sparkle Malawi.
Find out more about Sparkle Malawi
We are delivering the difference at Sparkle Malawi. Find out more here.
Any questions? Get in touch today!